Collection of interesting tech stories from the fourth quarter of 2022 that you probably missed.
Our co-founder, Michał Błędowski, posts a #TechBrief (short collection of relevant tech stories) every Monday on LinkedIn. We have created a summary of all the latest, most interesting Tech news from the industry, that took place in the last quarter of 2022.
If you want to stay up to date on what's going on in the tech industry, including crucial cybersecurity stories, social media, innovations and finance connect with Michał on Linkedin.
Jump to any #TechBrief you like:
19.12.22
💻💻💻 Elon Musk: Twitter users vote in favor of boss resigning
Following the billionaire's poll on his future, Twitter users voted in favor of Elon Musk stepping down as the platform's CEO. After Mr Musk asked his 122 million followers if he should step down, 57.5% said yes.
Mr Musk, who paid $44 billion (£36 billion) for Twitter, indicated before the poll concluded that he would follow the results. Since taking over the site, the technology mogul, who also owns Tesla and Space X, has endured a flood of criticism.
Mr Musk has failed to respond after the poll ended. Even if he resigned as CEO, he would still be the sole owner of Twitter.
Source Story: https://lnkd.in/d9iQaVfe
🎨🎨🎨 Artists are fed up with AI-image generators
Since the development of AI systems such DALL·E 2, Lensa AI, and Midjourney, artists have complained that such tools steal their work, given that they've been fed an unending supply of their compositions as inputs. Many of these technologies, for example, may be instructed to generate pictures in the manner of a certain artist.
The current legal consensus, to the anger of many artists, determines that AI-generated work is in the public domain and hence not copyrighted. Users are informed in the terms of service for systems such as DALLE 2, established by the research laboratory OpenAI, that no photos are copyrighted despite the fact that OpenAI owns them.
Source Story: https://lnkd.in/dSeSFAxV
📺📺📺 The golden age of streaming TV is over
In recent months, there's been a broad acknowledgment that the streaming model just isn't producing the same returns as the previous one, in which a film or television program had numerous chances for extra rights purchases and releases.
As a result, Netflix and other streaming services are abandoning creative risk in favor of monotonous, lowest-common-denominator content.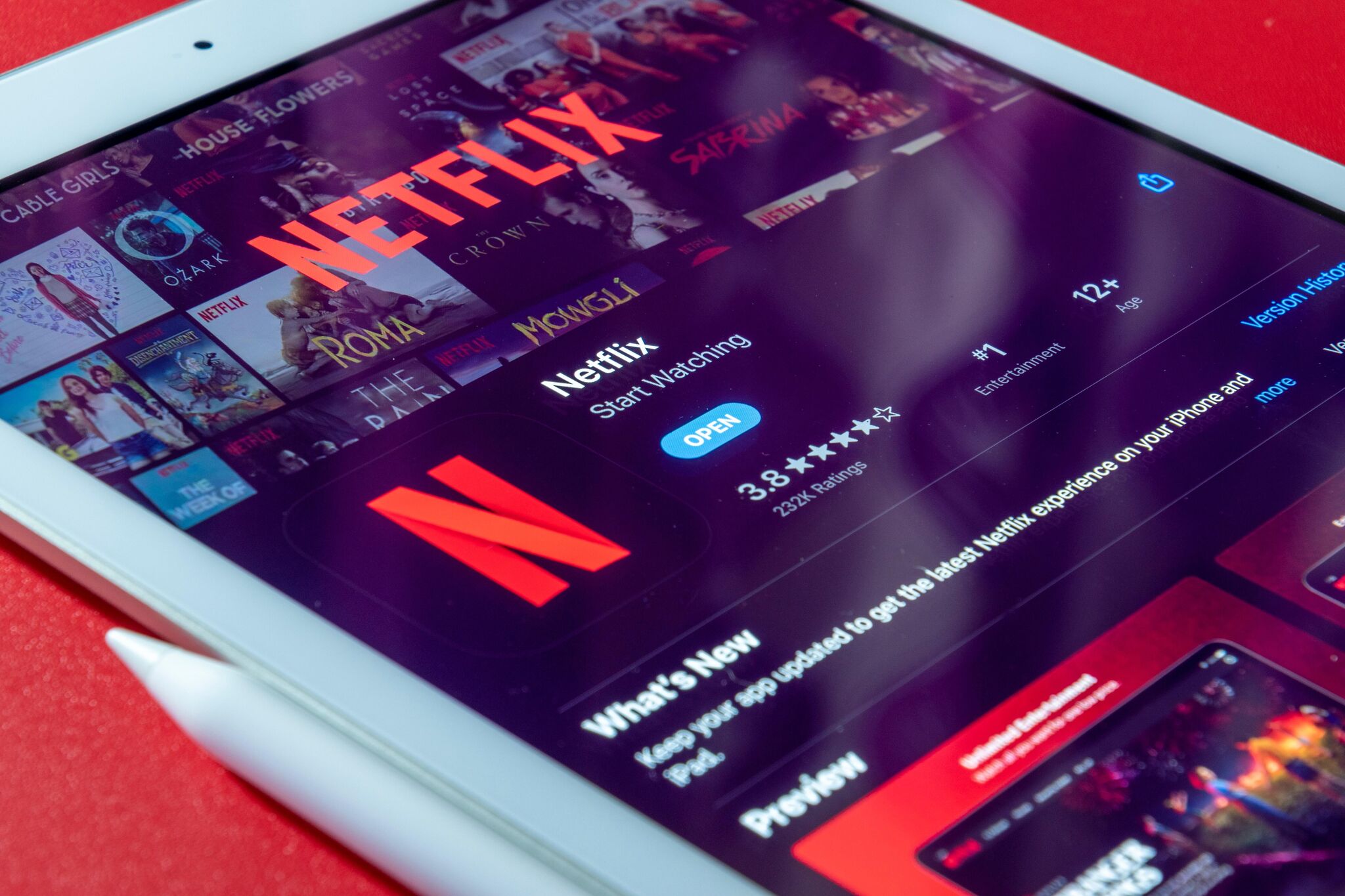 12.12.22
🚀🚀🚀 SpaceX moon flight to include DJ, YouTuber and K-pop rapper
A commercial DJ, a K-pop rapper, and a space YouTuber have been chosen by a Japanese billionaire for a private SpaceX voyage around the Moon.
Yusaku Maezawa, a businessman, introduced his team on Friday, following a global hunt for creative individuals last year.
The most high-profile selections are American DJ Steve Aoki and Korean sensation TOP. The voyage, which is scheduled for next year, might be the first human lunar journey since 1972.
Source Story: https://lnkd.in/dXGupeSe
🩺🩺🩺 Using artificial intelligence to spot breast cancer
Breast cancer is becoming more frequent in low and middle-income nations, yet early detection screening programs remain limited.
A startup in India has created a less expensive, non-invasive test that employs thermal imaging and artificial intelligence.
Although the test is less accurate than mammography, it is believed that it will aid in the detection of some early tumors in persons who would not otherwise have access to mammography screenings.
Source Story: https://lnkd.in/dvfhJgmG
🔬🔬🔬 US scientists achieve 'holy grail' net gain nuclear fusion
According to reports, US scientists have conducted the first nuclear fusion experiment to achieve a net energy gain, a significant breakthrough in a field that has been pursuing such a result since the 1950s, and a potential milestone in the search for a climate-friendly, renewable energy source to replace fossil fuels.
"Scientists have struggled to show that fusion can release more energy than is put in since the 1950s, and the researchers at Lawrence Livermore seem to have finally and absolutely smashed this decades-old goal," Arthur Turrell, deputy director of the UK Office for National Statistics, wrote on Twitter on Sunday.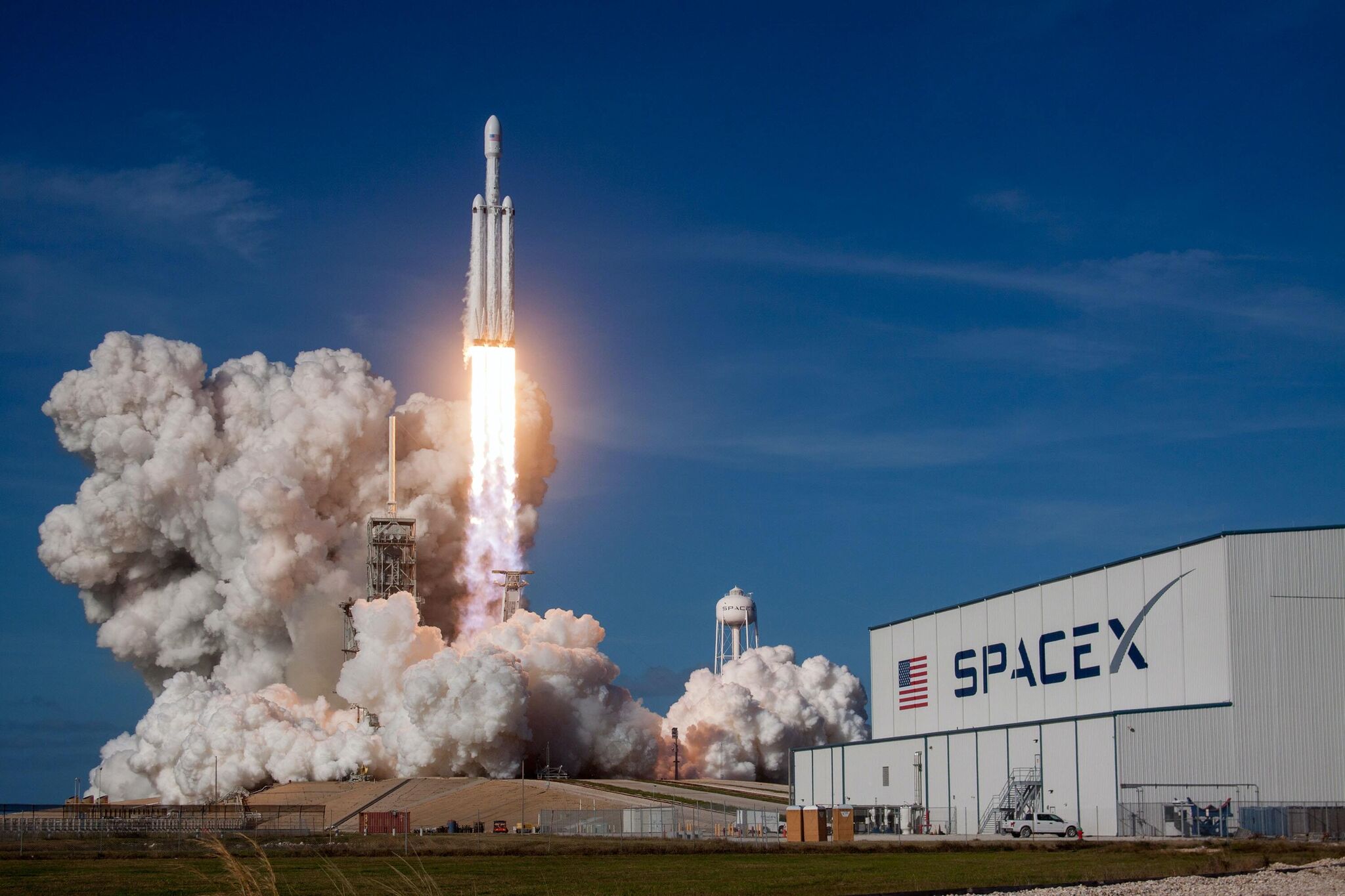 06.12.22
🛫🛫🛫 No more airplane mode? EU to allow calls on flights
Airline passengers in the European Union (EU) will soon be allowed to fully use their phones in the aircraft.
The European Commission decided that airlines can provide 5G technology alongside slower mobile connectivity on board planes.
This might mean that passengers will no longer need to put their phones on airplane mode, although the specifics of how this will be implemented remain unclear.
Member nations have until 30 June 2023 to make the 5G frequency bands available for flights.
Thierry Breton, EU Commissioner for the Internal Market, said the plan would "enable innovative services for people" and help European companies grow.
"The sky is no longer a limit when it comes to possibilities offered by super-fast, high-capacity connectivity," he said.
🗞🗞🗞 Meta threatens to remove US news content if new law passes
Meta has threatened to take down news articles on Facebook in the United States. It opposes a proposed law that would give news organizations more negotiating power over revenues for content shared on Facebook.
Last year, a similar regulation in Australia caused news on Facebook to be temporarily stopped.
Meta says that its platform does, in fact, improve traffic to failing news publishers.
📻📻📻 New quantum receiver the first to detect entire radio frequency spectrum
A powerful quantum sensor can analyze the entire radio frequency and real-world signal spectrum, opening up new possibilities for military communications, spectrum awareness, and electronic warfare.
"All previous demonstrations of Rydberg atomic sensors have only been able to sense small and specific regions of the RF spectrum, but our sensor now operates continuously over a wide frequency range for the first time," said Dr. Kevin Cox, a researcher at the U.S. Army Combat Capabilities Development Command
28.11.2022
💻💻💻 Google is engaged in a new project: training artificial intelligence (AI) to write code
People connected to the new Google project (named Pitchfork) reveal that its goal is to train artificial intelligence (AI) to write code, subsequent bug fixes, and code updates.
In response to the revealed information, a Google spokesperson claimed: "The Pitchfork team is working closely with the company's research team to explore different use cases to help developers."
🎮🎮🎮 China Game Industry Group Committee announces youth gaming addiction resolved
Since August 2021, children in China have been banned from gaming for more than three hours a week. The reason for this decision was to blame gaming for rising poor concentration, mental health problems, sleep disorders, and more health issues among children. Concerns were even higher when learning went online.
But with winter coming, children are spending more time inside - and some parents have allowed them to spend more time online to keep them entertained.
There are speculations that the backdrop to the report was declining revenues in China, said Asian games market experts Niko Partners.
🔬🔬🔬 A team of researchers at Johannes Kepler University has found that the skin of a certain kind of mushroom can be used as a biodegradable base for computer chips
As the production of electronic devices continues to increase, scientists are looking to change components to be biodegradable. "The vast number of devices produced every day along with the decrease in their lifetime inevitably results in the generation of enormous amounts of electronic waste," the authors write in their paper, published in Science Advances.
This species of fungus grows in European mountains and is named Ganoderma lucidum. It creates a fibrous skin to protect its substrate, which if peeled off can instead protect microchips. But more research is essential in this case.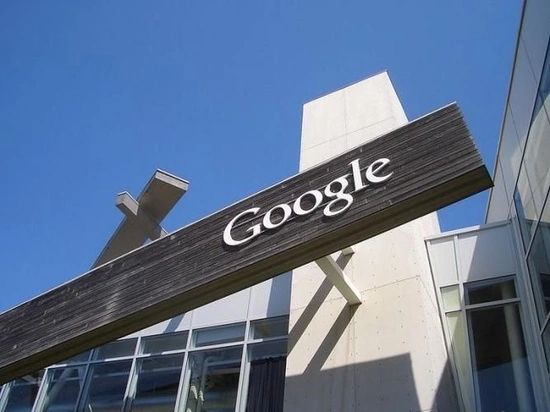 21.11.22
🔬🔬🔬 A grid of quantum islands could reveal secrets for powerful technologies
The National Institute of Standards and Technology (NIST) built grids of small groupings of atoms known as quantum dots and investigated what occurs when electrons plunge into these atomic archipelagos.
Measuring electron behavior in these very simple settings provides important insights into how electrons behave in complicated real-world materials and might help researchers in developing devices that enable powerful quantum computers and other revolutionary technologies.
Image and story source: https://lnkd.in/dyBtzVZ6
🍴🍴🍴 Lab-grown chicken safe to eat, say US regulators
For the first time, a meat product made in a lab has been approved for human consumption.
The Food and Drug Administration (FDA) of the United States has approved cell-cultured chicken following a "careful review."
Upside Foods created it in steel tanks using cells obtained from living animals.
Following an examination by the US Department of Agriculture, it will be available for sale to consumers.
The FDA stated that it made its decision based on data and information submitted by the company and that it had "no more questions at this time."
"We started Upside among a world full of skeptics, and now, we've created history again as the first company to get a 'No Questions Letter' from the FDA for produced meat," said the company's founder and CEO, Uma Valeti.
💬💬💬 Facebook is removing religious views, political views, 'interested in,' and address fields from user profile bios
Beginning December 1st, Facebook will eliminate a variety of personal facts from user profile biographies.
The "Interested in," religious and political opinions, and address fields will be removed from the platform. The removals came only a week after Meta laid off 11,000 employees throughout the corporation.
Facebook has not stated why these facts are being removed from its profiles.
14.11.22
🔬🔬🔬 Synthetic Photosynthesis Could Reduce Greenhouse Gasses and Provide Fuel Alternative
Scientists have discovered a mechanism to activate photosynthesis in a synthetic material.
The method has a lot of potential for developing a system that may drastically cut greenhouse emissions connected to climate change while simultaneously producing clean electricity.
Fernando Uribe-Romo, a chemistry professor at the University of Central Florida, and his students devised a method to initiate a chemical reaction in a synthetic substance known as metal-organic frameworks (MOF) that converts carbon dioxide into harmless organic molecules.
Most websites in the beginning were static, immovable pages. At the turn of the century, the move to Web 2.0 and dynamic content happened. Pages could now respond to user interaction, and ideas like blogs and wikis allowed users to produce new content.
Those who want a more secure and decentralized web consider Web3 to be the third big development. Some believe that by utilizing blockchain, bitcoin, and NFTs, Web3 will provide the privacy, scalability, and security that are currently absent.
Web3 is generating attention, but it does not come without its critics. Because it is so reliant on bitcoin, and cryptocurrency solutions are mostly consolidated under a small number of major businesses, the new web may wind up like the old web - centralized and dominated by big tech.
💻💻💻 Musk tells Twitter staff remote working will end
According to sources, Elon Musk has informed Twitter employees that remote working would be discontinued and that "tough times" lay ahead.
According to Bloomberg, the owner of the social media business stated in an email to employees that employees will be required to work at least 40 hours each week.
Mr Musk went on to say that there was "no way to sugarcoat the reality" that the weakening global economy will hurt Twitter's ad income.
07.11.2022
🌍🌳🌍 What the tech industry anticipates from next week's COP27 climate meeting?
Big Tech now has a place at the negotiating table for climate change. While corporations do not have an official vote, they do have significant influence over multinational agreements.
Tech corporations are also important players in negotiating side deals. At last year's climate negotiations in Glasgow, for example, big tech firms and governments from around the world launched the First Movers Coalition to help launch young climate innovation sectors.
Kate Brandt, chief sustainability officer at Google
"COP27 is taking place against a backdrop of intersecting crises in the global economy including economic uncertainty, an energy crisis in Europe, and climate change impacts globally, but we cannot slow our progress. This is why collaboration, implementation, and innovation will be essential over the next decade, and the discussions and outcomes over the next two weeks will be key in driving progress."
💰💰💰 Billions being spent in metaverse land grab
According to research, about $2 billion dollars has been spent on virtual property in the last year as people and businesses compete for a footing in the metaverse.
However, we are still years away from the metaverse being a single immersive online world where individuals may live, work, and play in virtual reality. So, is the land grab a big risk?
🧑‍💻🧑‍💻🧑‍💻Will nationalism end the golden age of global AI collaboration?
Until recently, the borderless, open-source software movement that has brought AI engineers and technology from the United States and China together has risen above geopolitical issues. Could national security crackdowns change it?
In 2017, when Ben Wu, a Chinese developer, sought to install Facebook's open-source AI framework PyTorch, he went to its online community on GitHub and asked for help.
Soumith Chintala, a Facebook AI research engineer located in New York, demonstrated how he could swiftly download it.
PyTorch has become a core component of AI technology, owing in large part to daily knowledge-sharing interactions such as the one between Wu and Chintala. And, despite becoming increasingly corporatized, the borderless, open-source software movement has risen above geopolitical tensions between China and the United States, which have centered on concerns about China's use of AI for repressive surveillance, plans to transfer civilian technology for military applications, and Chinese government espionage and intellectual property theft.
02.11.2022
✅✅✅ Elon Musk says Twitter "blue tick" to be revamped
Elon Musk, the new owner of Twitter, has stated that the procedure of obtaining the renowned "blue tick" would be altered, following speculations that the company may begin charging $20 (£17) per month to be verified.
Days after taking over the social media giant, Mr. Musk tweeted that the authentication procedure was being revised.
A blue tick is presently free and used to indicate that an account is genuine.
On Friday, Mr. Musk finalized his $44 billion (£37.9 billion) buyout and christened himself Chief Twit on Twitter.
📺📺📺 Goodbye binge-watching: Netflix, and others, bringing back ad breaks in coming weeks
Starting Tuesday, Canadian Netflix subscribers will have a new membership option that is less expensive but comes with a catch: commercial breaks will be introduced into their favorite shows.
After years of nonstop binge-watching, the world's largest streaming service is allowing time for a message from its advertisers. And, as inflation continues to sting consumers, the prospect of a cheaper Netflix package may appeal to some.
Netflix isn't the only one that believes that commercial television is making a comeback.
⛔⛔⛔ AI network detects drunkenness by evaluating infrared images of human faces with 93% accuracy
A convolutional neural network can analyze thermal infrared photos of human faces and detect whether the individual is intoxicated with 93% accuracy.
The approach presented in the International Journal of Intelligent Information and Database Systems has the potential to be deployed in areas where drunk driving and intoxicated behavior are prevalent.
Every year, over a million people die in road traffic accidents throughout the world, with a high percentage of fatalities being the direct result of intoxication.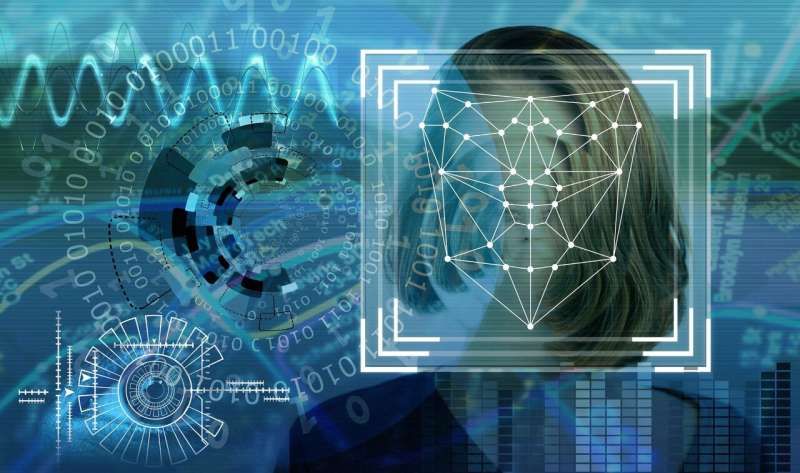 17.10.2022
📵📵📵 E-waste: Five billion phones to be thrown away in 2022
According to the International Waste Electrical and Electronic Equipment (WEEE) Forum, 5.3 billion mobile phones will be discarded this year.
Based on worldwide trade statistics, their forecast shows the rising environmental challenge of "e-waste."
According to the study, many consumers keep outdated phones rather than recycle them.
Precious minerals that cannot be recovered from discarded electronics, such as copper in wire or cobalt in rechargeable batteries, must be mined.
🧑‍💻 AI technologies fail to eliminate recruiting bias, according to new research
According to a study, artificially intelligent recruiting technologies do not minimize bias or enhance diversity.
"There is growing interest in new ways of solving problems such as interview bias" write the Cambridge University academics in the journal Philosophy and Technology.
An international poll of 500 human-resources experts in 2020 revealed that roughly a quarter were utilizing AI for "talent acquisition, in the form of automation," according to the research.
However, utilizing technology to lessen bias is counter-productive, according to Dr Kerry Mackereth, a post-doctoral researcher at the University of Cambridge's Center for Gender Studies.
💉💉💉 Cancer vaccine could be available before 2030, says scientist couple behind COVID-19 shot
A cancer vaccination might be widely accessible within the next decade, according to the husband-and-wife pair that co-founded BioNTech, the biotechnology firm that collaborated with Pfizer to create a successful messenger-RNA (mRNA) injection against COVID-19.
"Yes, we feel that a cure for cancer, or to changing cancer patients' lives, is in our grasp," said Professor Özlem Türeci. According to Professor Uğur Şahin, the cancer vaccine, which would draw on scientific advancements made during the creation of the COVID-19 injection, might be widely accessible within eight years.
"We believe that this will happen, definitely, before 2030, " he told Keunssberg.
11.10.2022
🔍🔍🔍 Former ad executive of Google creates tracker-free search engine
On Thursday, an ad-free and tracker-free search engine goes live in the United Kingdom, France, and Germany. Neeva boasts 600,000 users in the United States, where it debuted last year.
Sridhar Ramaswamy, who worked at Google for 16 years and oversaw its advertising division, told BBC News that the technology sector had become "exploitative" of people's data, and he no longer wanted to be a part of it.
Trackers exchange information about internet activities, primarily in order to target advertisements. Investors have contributed $77.5 million (£68 million) to Neeva.
It provides free search, with additional capabilities such as password manager access and virtual-private-network (VPN) service offered on a subscription basis.
✨✨✨ A new VR exhibit takes you inside the James Webb Space Telescope's image
Bits and fragments of the cosmos, as seen through the eyes of the James Webb Telescope, are on exhibit at New York City's ONX Studio.
"Unfolding the Universe: A NASA Webb VR Experience," a new installation by Mozilla Hubs, artist Ashley Zelinskie, and NASA, debuted last week. It was made to mark the space telescope's debut in December.
The virtual reality parts of the experience—a digital gallery based after photographs of galaxies and other celestial bodies from the Webb telescope—are located in the center of the exhibit's main chamber.
💻💻💻 Asia chipmaker shares decline after US curbs on China
Shares of key Asian computer chipmakers have plummeted as the United States proposed stringent new restrictions on technology sales to China.
The United States said that it will prohibit American companies from selling specific chips used in supercomputers and artificial intelligence to Chinese companies.
The new laws, unveiled on Friday, also target non-US corporations that employ American equipment.
As the global economy weakens, demand for technology enterprises is also decreasing.
Shares of Taiwanese chipmaker TSMC plunged more than 8% on Tuesday, while Tokyo Electron in Japan sank 5.5% and Samsung Electronics in South Korea declined 1.4%.
03.10.2022
🤖🤖🤖 Tesla boss Elon Musk presents humanoid robot Optimus
Elon Musk, the tech tycoon, has shown the newest prototype of a humanoid robot being created by his Tesla electric car company.
Optimus made an appearance on stage at a Silicon Valley event, waving to the audience and raising its knees. The CEO stated that the robot was still under development, but that it might be available for purchase by the public in a few years.
Tesla's mass-market robots will be evaluated by performing tasks in vehicle manufacturing, according to company engineers. During the annual Tesla AI [artificial intelligence] Day presentation, the prototype was wheeled on stage.
🎮🎮🎮 Netflix plans to start its own video game studio.
As part of its efforts to establish itself in the gaming business, Netflix is establishing its own video game studio.
Marko Lastikka, a former Zynga and Electronic Arts executive, will lead the company from its headquarters in Helsinki, Finland.
Netflix has previously acquired tiny game startups such as Night School Studio, the developer of Oxenfree.
"[It] will deliver a wide range of entertaining and profoundly engaging, unique games with no commercials or in-app purchases."
Netflix revealed a 200,000-subscriber decline in April, its first quarterly loss since 2011. Its share price fell by 35%, erasing more than $50 billion (£46.5 billion) from the company's market worth.
🔬🔬🔬 A $500 million international project will produce the most detailed brain map ever
Despite decades of investigation, science still has a lot of questions about the human brain. A new $500 million initiative to construct the most detailed map of it ever might help to alter that.
Our brains are among the most complicated things known to science. Deciphering how they operate might have enormous implications, ranging from discovering new methods to treat brain ailments and neurological problems to sparking new types of machine intelligence.
That's why the National Institutes of Health's BRAIN Initiative recently announced $500 million in funding over five years for a project to describe and map neuronal and other types of cells throughout the human brain.
The Allen Institute in Seattle will lead the initiative, but it will feature cooperation from 17 additional universities in the United States, Europe, and Japan.
For weekly updates with stories you might miss amidst the news noise, connect with Michał Błędowski on Linkedin.
Read more:
➤ All You Need To Know About Low-Code And No-Code
➤ Cybersecurity - Your New Priority. Basic Guide to Cybersecurity in Online Business
➤ Executive Primer On Metaverse—What Is It? Should You Invest?