IT Consulting
Tech advisory services
The tech world advances at a rapid pace. With new technologies emerging almost every day, it all can feel overwhelming, especially when your business depends on digital solutions. It's safe to say that almost every company in any given industry uses some kind of software to manage operations, production, and many more areas. We're all part of the tech world, playing different roles. Our role is to be your partner and advisor when it comes to software solutions for your business.
Areas of tech consultancy
Software Development
Off-the-shelf digital solutions may not be enough to fulfill your business objectives. We can provide you with tailor-made software and advanced tools that will satisfy all your requirements.
Business Analysis
Extensive business analysis combines risk assessment and infrastructure planning with all business-related aspects of your project, to provide you with a clear roadmap to success.
Team Augmentation
Experienced with latest technologies, we can assess your current situation and suggest team extension opportunities that will help you scale your resources and make progress faster.

Technology consulting services
For more efficient, innovative and scalable business solutions
What is technology consulting
Advanced technologies, properly applied, can help you get ahead with your business goals more rapidly and efficiently. As a business owner, you should rely on an expert-level team to be your partner in this matter. That's what a technology consulting company does – stand by your side and offer advice in all tech-related areas of your business. We can help you choose the best technology to build your product or the right solution to improve the existing software.
How to choose the right technology for an app
Choosing the best technology for your application is essential for its future success. The technology used in your project should support your objectives and maximize the opportunities for further development. Successful applications are fast, secure and flexible, so the key aspects to consider are performance, security and scalability. The final choice depends heavily on the character of the project, its scope and timeframe. We'll gladly discuss the details of your project directly and provide a dedicated solution, in line with your requirements.
Future-proof software solutions
Scalability is one of the key aspects to consider when deciding on a technology stack. A scalable technology is the one that can evolve and improve together with your company, that can be extended when necessary, and that is high-performing in all circumstances. You can't afford to invest in technology that is no longer supported or will quickly become outdated. You need a reliable and future-proof digital solution that will support your business for years to come.
Software audit and code analysis
Our experienced team can assess the current state of your application based on the source code you provide. We will point out potential risks and limitations, as well as the key assets. Then, we can help you switch to a new technology if necessary, or help you improve and optimize the existing software to avoid technical debt. We strongly believe that digital solutions should support the sustainable growth of your business, that's why we focus on state-of-the-art, reliable technologies that can be easily scaled and adapted to changing circumstances.
Technology consulting for small business
Small businesses and startups require a different approach than enterprises or midmarket companies. Our workflow is based on flexibility and commitment, and it's exactly what we believe growing business needs from a reliable software development partner. We have solid experience working with small businesses from all over the world, so we're quite confident we can tackle even the most challenging projects you have for us. We can help your organization take a step towards innovation with top-quality software solutions.
IT consulting for all industries
Technology has a significant impact practically on every business. We operate in different industries, including FinTech, Healthcare, Manufacturing, Retail, E-commerce, Education, Entertainment and more. With versatile experience and individual approach, we can effectively collaborate with any type of business and provide continuous support as technology consultants. Bespoke software solutions and tailor-made applications are what we excel at.
Digital product consulting
If you have an idea for an application and you're looking for a tech partner to support you from the very beginning, look no further. We can help you shape your vision with product design workshops, estimate the timeframe and budget, choose the best tech stack for your app, and eventually build it from scratch, according to your goals and requirements. You will also have our continuous support after the launch, and technology advice whenever you need it.
Angry Nerds are always eager to work out a solution that will be beneficial for us. They also quickly react to our feedback (…). They're a supportive business partner, and we're sure we can trust them with any challenge.
HR Digital Innovations Manager, International Restaurant Operator
As a non-technical founder, I've leaned on Angry Nerds to deliver all aspects of product delivery and support. I feel like a have a truly committed team by my side.
Cyrus Peyrovian, FastAuth Founder
Their design skills are top-class. Angry Nerds are a truly committed and experienced team - and they're simply friendly, so it's a real pleasure working with them. They're easy-going and at the same time strongly involved in everything they do.
Product Owner, Automotive Processes Company
Case study
Cats and Dogs: The Weather App
A weather app with a twist! Based on the designs provided by the client, we developed a mobile app that is both useful and entertaining.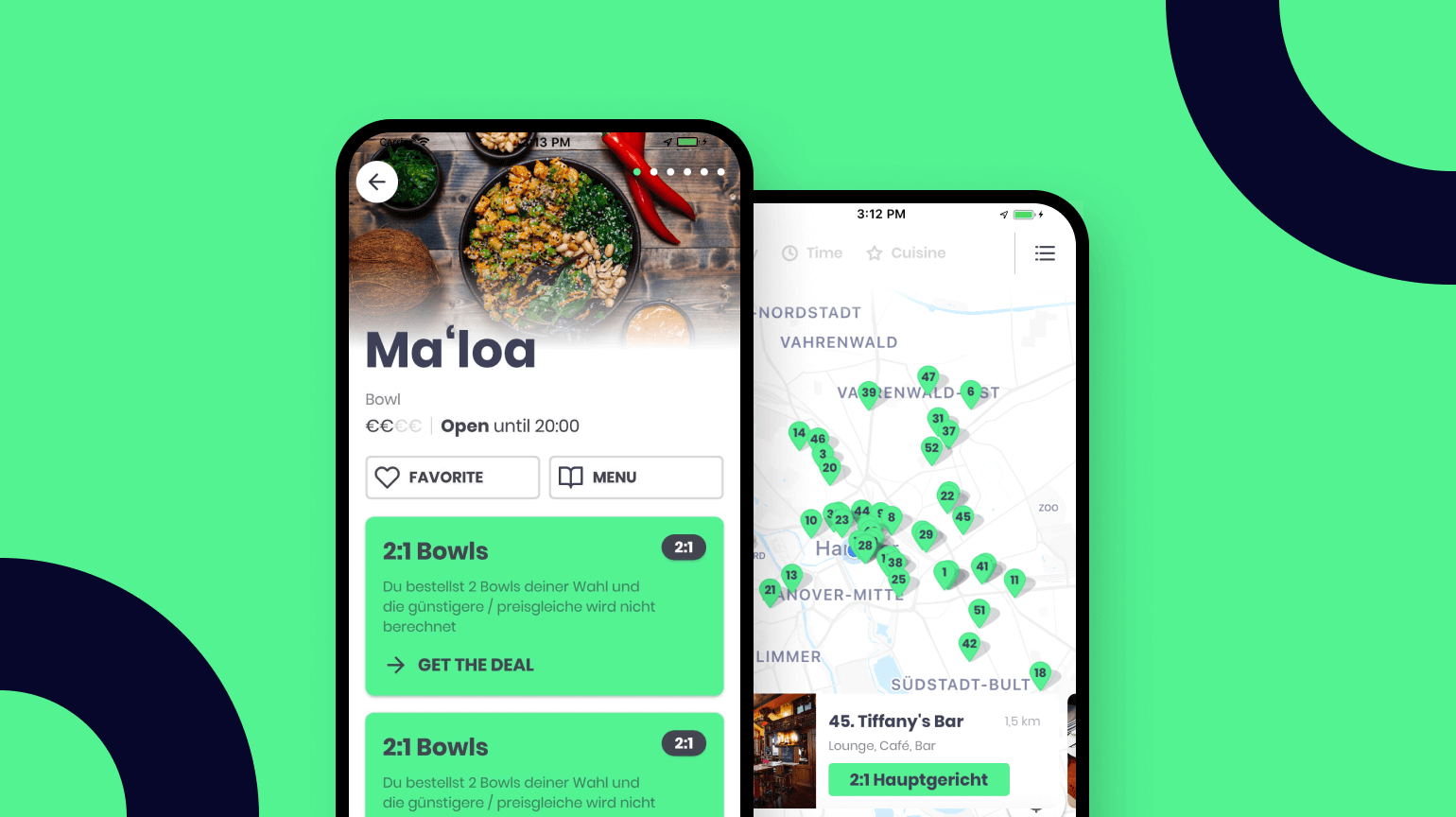 Case study
NeoTaste: Deals for Foodies
We partnered with a startup from Germany that aims to provide foodies with more opportunities to enjoy a visit to a restaurant.
Do we work with NDAs?
Yes. We're professional and keep our cooperation confidential. If you need to protect the information you give us in order to create the product for you, we respect it. Learn more about our approach to NDAs and white-label services in the article on our blog.
Do we work in accordance with agile principles?
Sure we do! Our Projects Managers follow the best agile practices and make sure each step we take benefits our client's business. As an agile-driven company, we focus on continuous delivery of valuable software. We usually work in 1- or 2-week sprints that allow us to be flexible towards changing requirements. We cooperate closely with our clients, communicate and run demos regularly.
Can we host your web solution?
Yes, we can help you with that. As a matter of fact, we host quite a number of clients' websites and APIs on Azure cloud. We also offer hosting support plans that include monitoring and other services.
Can we take over a project developed by another company?
Definitely! We'll have to first analyze it to give you recommendations on how to proceed, but we're open to such challenges.