UX / UI design
Aren't UX and UI design pretty much the same thing?
Not really.
If we're talking in terms of ISO standards they're related, but not the same. UX and UI design have different associated standards. The main standard for UX is ISO 9241 - "Ergonomics of Human-System Interaction". The standard for UI design is a part of ISO 9241. Part 161, to be precise: "Guidance on visual user-interface elements".
Or maybe part 151, "Guidance on World Wide Web user interfaces"? The point is - there are different types of user interfaces. UI design covers all of them, but in recent times the term has mostly been used to refer to web/mobile app interfaces. This all happens under the much bigger blanket of User Experience design, which covers all different aspects of interacting with machines, devices and programs.
If we're talking in terms of how the tech industry uses these terms, they're often used interchangeably. Especially in early stage start-ups, where roles aren't as clearly defined as in mature organizations. From this perspective, UX and UI design often mean the same thing.
The best way to differentiate between UX and UI is to look at the goals that these roles have to achieve:
• For UX, it's ensuring that users have a great experience with your product - from the moment they first use it, to the moment they decide to stop using it, and anytime in between.
• For UI, it's building an interface that's visually appealing, pleasant to use, intuitive, and provides cues for users to get maximum value out of the system.
What can proper UX / UI design accomplish?
Awareness
UX design, along with usable and beautiful interfaces, can be a big game changer for your brand awareness. A great experience sometimes sells itself, so you might even avoid a bit of marketing costs.
Satisfaction
There's nothing worse than buying an app in order to slowly forget about it over the next month, and only return to remove your account. Proper UX design makes people glad to use your products.
Retention
To retain users, you need to keep them happy. In this aspect, UX design becomes a continuous, iterative process that is an integral part of the product life cycle, and a crucial user retention strategy.

The effect of UX / UI design on digital products
It's not the be-all and end-all, but it can make a difference
What does it take to do UX / UI design?
Should you let juniors handle UX / UI design?
Designing for success
UX / UI design at any stage of the product life cycle
Their design skills are top-class. Angry Nerds are a truly committed and experienced team - and they're simply friendly, so it's a real pleasure working with them. They're easy-going and at the same time strongly involved in everything they do.
Product Owner, Automotive Processes Company
I'm very impressed with the UX/UI design team. They've done an excellent job, and comparing their skills with other companies I had worked with over the years, I can definitely say that Angry Nerds are experts when it comes to user interface applications.
Project Leader, Electronics Design and Manufacturing Company
The flexibility and communication skills of the Angry Nerds team are impressive. A profitable and successful long-term partnership has resulted from Angry Nerds consistently delivering reliable, quality, on-time products.
Alexander Peschke, Owner of Peschkedesign
Case study
Cats and Dogs: The Weather App
A weather app with a twist! Based on the designs provided by the client, we developed a mobile app that is both useful and entertaining.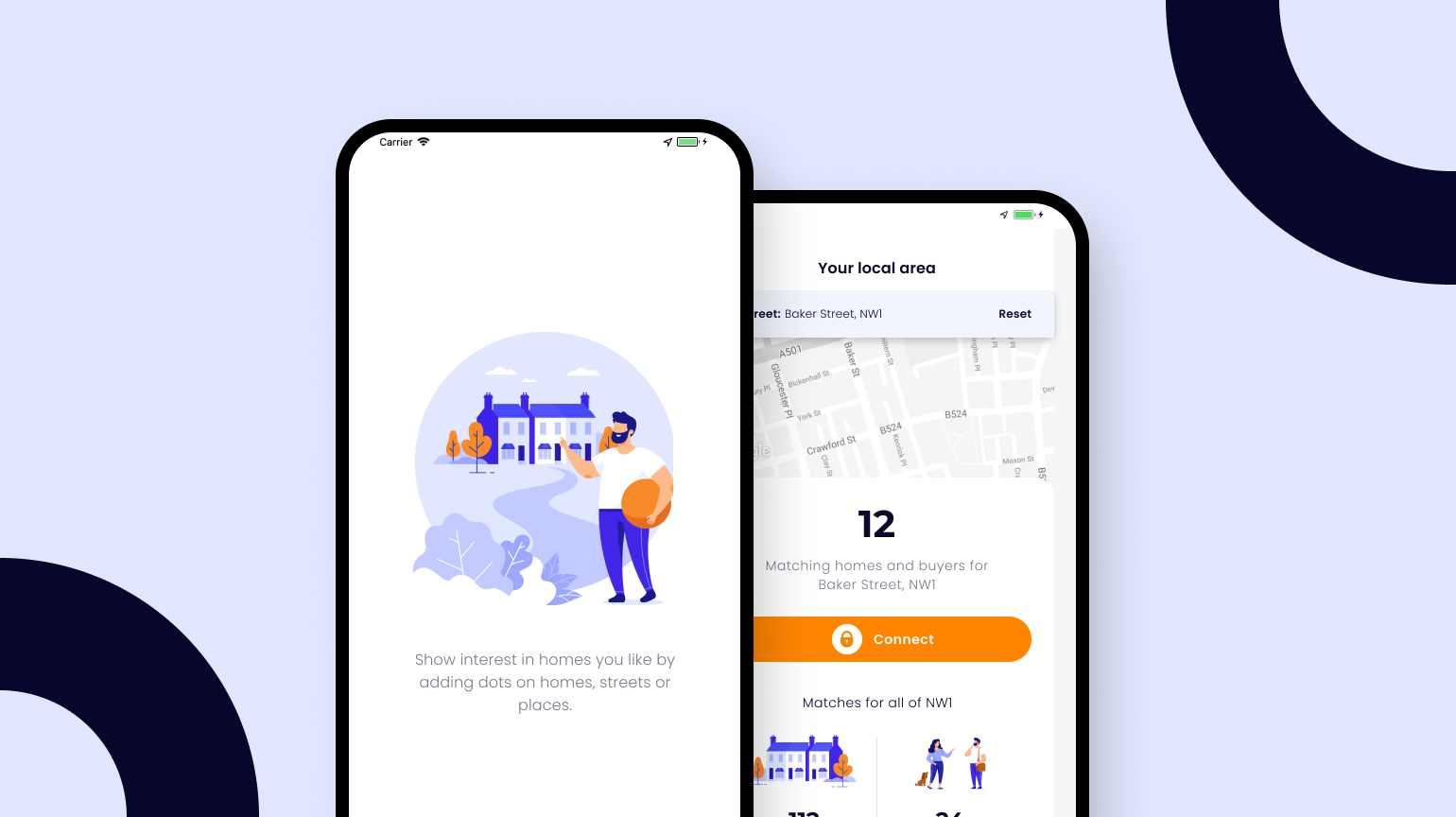 Homedot: Disruptive Real Estate App
Discontinued app for the British real estate market. Homedot tried to disrupt the market for home buyers and real estate sellers.
What industries do we have experience with?
Over the last couple of years, we've designed and developed software for all kinds of industries, including healthcare, automotive, manufacturing, e-commerce and retail, travel and transportation, real estate, FMCG, education, fitness, lifestyle and more. We have experience working with Startups, SaaS companies, and Enterprise-level organizations. You can see some examples of our work in our portfolio.
Can we take over a project developed by another company?
Definitely! We'll have to first analyze it to give you recommendations on how to proceed, but we're open to such challenges.
Do we work with NDAs?
Yes. We're professional and keep our cooperation confidential. If you need to protect the information you give us in order to create the product for you, we respect it.
Where is our team located?
Our company is headquartered in Wrocław, Poland, and has offices in the USA (Rochester, NY) and Canada (Toronto, ON). Most of our development team is based in Wrocław, with a few people working remotely from other cities. Poland is known to be an excellent IT talent hub, and Wrocław, as one of its major cities, is a go-to place for companies looking for software development partners. If you'd like to meet our team, head to our About page. You can also drop us a message to get to know more about particular roles and see detailed profiles.