Outsourcing
What is nearshoring
Nowadays, many companies decide to choose outsourcing as an efficient way to scale resources. Put simply, outsourcing is a business practice when a company hires a partner to provide certain services that are usually done by the company's employees. You can outsource operations, customer support, marketing, and many more areas – including software development.

For example, a manufacturing company can outsource the development of a resource-planning software to a custom software provider, or a restaurant chain can outsource the production of their website and mobile application to a web development agency.

Nearshoring is one of the most popular outsourcing models. It means partnering with a third-party firm that is located in a foreign country but in the same region. For instance, Poland can be a nearshoring software development partner for most European countries, such as the UK, Germany, Spain, Norway, or the Netherlands. What distinguishes this kind of business relationship, is convenient proximity, usually the same or nearly the same time-zone, and cultural compatibility.
Time-efficiency
Time is one of the most precious resources you have. The right nearshoring partner can help you make the most of it, so you can achieve your goals faster.
Cutting-edge technology
Tech knows no boundaries. Looking for a business partner abroad enables you to work with top-class experts in the most advanced technologies.
Scalable team
In the ever-changing world of business, scalability is a real asset. Choosing a nearshore partner will help you scale your resources when necessary.

Empower your business with nearshoring
Find out how a reliable remote team can support you on the way to success
Advantages of nearshore software development
Nearshoring can play a vital role in your business growth strategy. A nearshore development partner can support your business in numerous ways, and even solve some critical issues you face at the moment.
There are two major advantages of working with a nearshore software development company:
✓ Access to top skills and latest technology

What's stopping you from expanding your business? Is it a lack of necessary skills in-house or in your closest area? Maybe your own development team has already too much work going on? Or the innovations you need are not yet available locally or are too expensive? And finally – do you need to reduce costs in some areas of your business to focus on the core? In all these situations, nearshoring is the answer.

You don't have to depend on your in-house or local resources to grow your business, or spend long hours recruiting people and building a suitable team. Get ahead with your goals right away by hiring a nearshore development firm that has the right skill set and is already experienced in projects similar to yours. Nearshoring provides you with access to cutting-edge technologies and an enormous talent pool of different specializations, so you can easily find a partner that will meet your requirements and efficiently support your business.


✓ Lower costs, higher profit

No matter if you're just beginning with your startup or you're already an experienced entrepreneur, having the technical stuff done by professionals is crucial for your project to succeed. Building a great in-house development team, training them and equipping with the right tools is a huge expense and takes a lot of time. Usually, the cost of all this would significantly outweigh turning to an external team that can develop everything for you.

It's a common misconception that outsourcing is not budget-friendly - it's quite the opposite! Nearshoring is both time and cost-efficient, as the remote team can kick off the project quickly, and all the employment efforts and expenses don't apply to you. You can also easily scale the team, according to the current demand and available resources. What's important, your software will be developed by expert-level specialists, and in the meantime, you will have more time to focus on your core business.
How to choose a nearshoring company
Sharing your vision and your business goals with an external partner may prove difficult if you haven't tried this kind of partnership before. That's why it's crucial to choose a nearshore company you can fully trust. The main aspects you should consider before choosing the right nearshore team are the following:
▶ Their experience
Most companies showcase some examples of their previous work online to demonstrate their expertise and help you get to know what are their abilities. However, there are situations when they can't present the most significant projects due to a confidentiality agreement with a client. The same thing applies to long-term projects, e.g. when the client didn't agree to expose any details before reaching a certain stage of development.

That's why you should thoroughly explore the company's online portfolio, but at the same time bear in mind that what they share is often just a sample of their much larger experience. If you have any specific questions, get in touch with them - they'll be happy to share more details with you, still keeping the confidentiality standards.


▶ Their reviews
Client reviews are simply the most reliable references you can get about the collaboration with a given company. You will surely find a few testimonials on the company's website, but you can also check some external sites that specialize in collecting detailed reviews from the clients. Clutch and Goodfirms are among the best ones.

Such elaborate (and verified!) reviews will provide you with valuable insights and help you evaluate the company's skills and reputation. What you should especially look for are the remarks on the quality of the services, the communication skills and workflow efficiency, as well as flexibility when it comes to changing requirements. The best nearshore partner should excel in all these aspects.


▶ Their communication
Transparent communication is essential for a successful nearshoring partnership. After getting in touch with a potential partner, you should observe their communication attentively. Do you get straightforward answers to your questions? How do they handle misunderstandings? Are they easy to talk to? How do they adapt to change?

The key to good communication is finding common ground and defining a style that will match both sides. Nearshore companies that offer individual approach are better at understanding - and eventually fulfilling - the client's needs. They're also open to any adjustments in the communication flow and flexible during the project development.
Benefits from nearshoring to Poland
For a few years already, Poland has been known as an innovation hub and a homeland of top-class programmers. Apart from delivering top-notch software, Polish IT professionals focus on the business objectives of your venture, in order to effectively support its sustainable growth. There's no better place to look for a truly committed nearshore team!
Bringing solid knowledge and new ideas to the table, a Polish nearshore company can also positively impact your in-house team and introduce them to new concepts and skills. They'll gladly act as a team extension and collaborate closely on all aspects of the project development. You won't encounter a language barrier either, as basically everyone in the Polish IT community speaks English very well.
Polish nearshore companies offer very attractive rates - and above all, the amazing quality of their services. They can help you scale your team on an existing project, or build something new from scratch. With direct access to state-of-the-art technologies, they can to turn even the boldest ideas into great software projects.
We're proud to be part of this amazing community of top Polish IT companies. If you're looking for a nearshoring partner, feel free to contact us and learn more about what we can do for you!
The flexibility and communication skills of the Angry Nerds team are impressive. A profitable and successful long-term partnership has resulted from Angry Nerds consistently delivering reliable, quality, on-time products.
Alexander Peschke, Owner of Peschkedesign
Their design skills are top-class. Angry Nerds are a truly committed and experienced team - and they're simply friendly, so it's a real pleasure working with them. They're easy-going and at the same time strongly involved in everything they do.
Product Owner, Automotive Processes Company
They exceeded our expectations delivering several features that were not a part of the initially flawed specification. (...) I have almost 20 years of experience and have never been so impressed by all aspects of product delivery and support. For me, it is 11 out of 10.
VP of Product and Marketing, Online Travel Agency Startup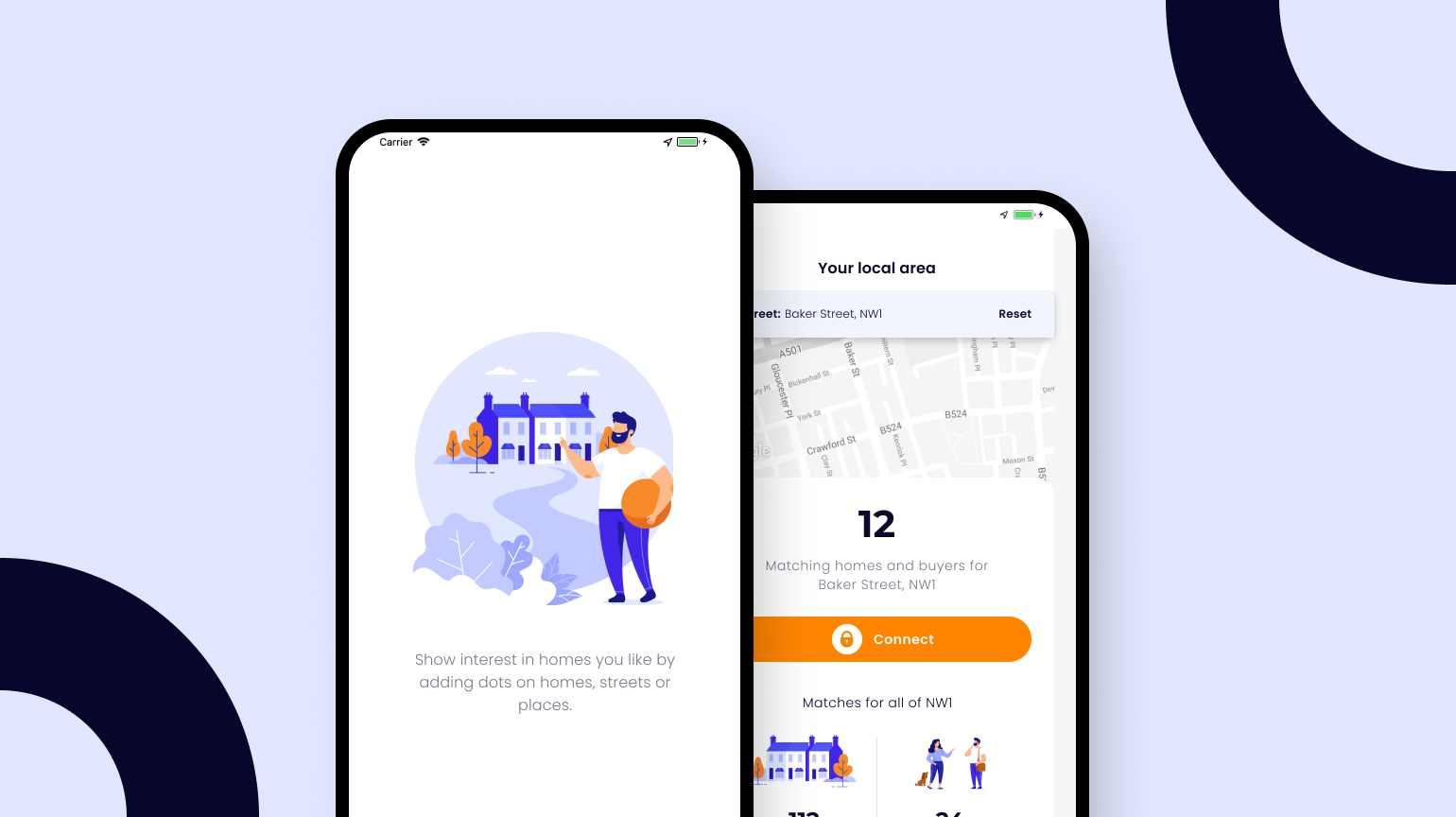 Homedot: Disruptive Real Estate App
Discontinued app for the British real estate market. Homedot tried to disrupt the market for home buyers and real estate sellers.
Case study
Cats and Dogs: The Weather App
A weather app with a twist! Based on the designs provided by the client, we developed a mobile app that is both useful and entertaining.
Do we work with NDAs?
Yes. We're professional and keep our cooperation confidential. If you need to protect the information you give us in order to create the product for you, we respect it. Learn more about our approach to NDAs and white-label services in the article on our blog - linked in the section below.
What kind of pricing models do we offer?
We offer two standard types of contracts - Fixed Price (FP) and Time and Materials (T&M). Although we generally agree that the T&M model works better with agile software development than the FP contract, it really depends on a particular project. We're flexible - tell us what you need and we'll come up with the right solution.
Do we transfer copyrights to the projects we develop for you?
Of course, the code that we create is basically yours. We can sign a contract to make sure the IP will be transferred to you.
Can we take over a project developed by another company?
Definitely! We'll have to first analyze it to give you recommendations on how to proceed, but we're open to such challenges.