Before a workshop
Why product design is important
You have a great idea for a digital product and want to see it in production as soon as possible – hence, you decide to leave product design aside and skip ahead to development. That's all very well, but it's like wishing a tree would grow without its roots! Taking such shortcuts can sooner or later lead to failure.

Product design is an essential part of building a successful digital solution. It can help you concentrate on key aspects of your idea – and build an application with a clear purpose and a solid strategy, not overloaded with redundant features and functionalities. Product design is simply about finding the optimal way to give value to your users and an innovative way to drive your business.
Benefits of Product Design Workshops
Faster... and better!
Product design workshops will help you validate your idea and avoid misinvestments. Clear scope and project roadmap prepared during the session will also considerably speed up the subsequent development process.
Peak creativity
No two ideas are exactly the same. We understand it very well, that's why we value individual approach. Our cross-skilled team will help you discover what's unique about your vision and plan a successful digital product strategy.
User satisfaction
We want to create something your users will truly love! Focusing on real-life behavior and preferences of your target group, we can help you shape your digital product to fulfill both your customer's needs and your business objectives.

Turn your vision into reality
Learn more about the opportunities of a product design sprint
What is a product design workshop
Who participates in the workshop
The advantages of product design workshops
Digital transformation and strategy
I'm very impressed with the UX/UI design team. They've done an excellent job, and comparing their skills with other companies I had worked with over the years, I can definitely say that Angry Nerds are experts when it comes to user interface applications.
Project Leader, Electronics Design and Manufacturing Company
The flexibility and communication skills of the Angry Nerds team are impressive. A profitable and successful long-term partnership has resulted from Angry Nerds consistently delivering reliable, quality, on-time products.
Alexander Peschke, Owner of Peschkedesign
Their design skills are top-class. Angry Nerds are a truly committed and experienced team - and they're simply friendly, so it's a real pleasure working with them. They're easy-going and at the same time strongly involved in everything they do.
Product Owner, Automotive Processes Company
Case study
Cats and Dogs: The Weather App
A weather app with a twist! Based on the designs provided by the client, we developed a mobile app that is both useful and entertaining.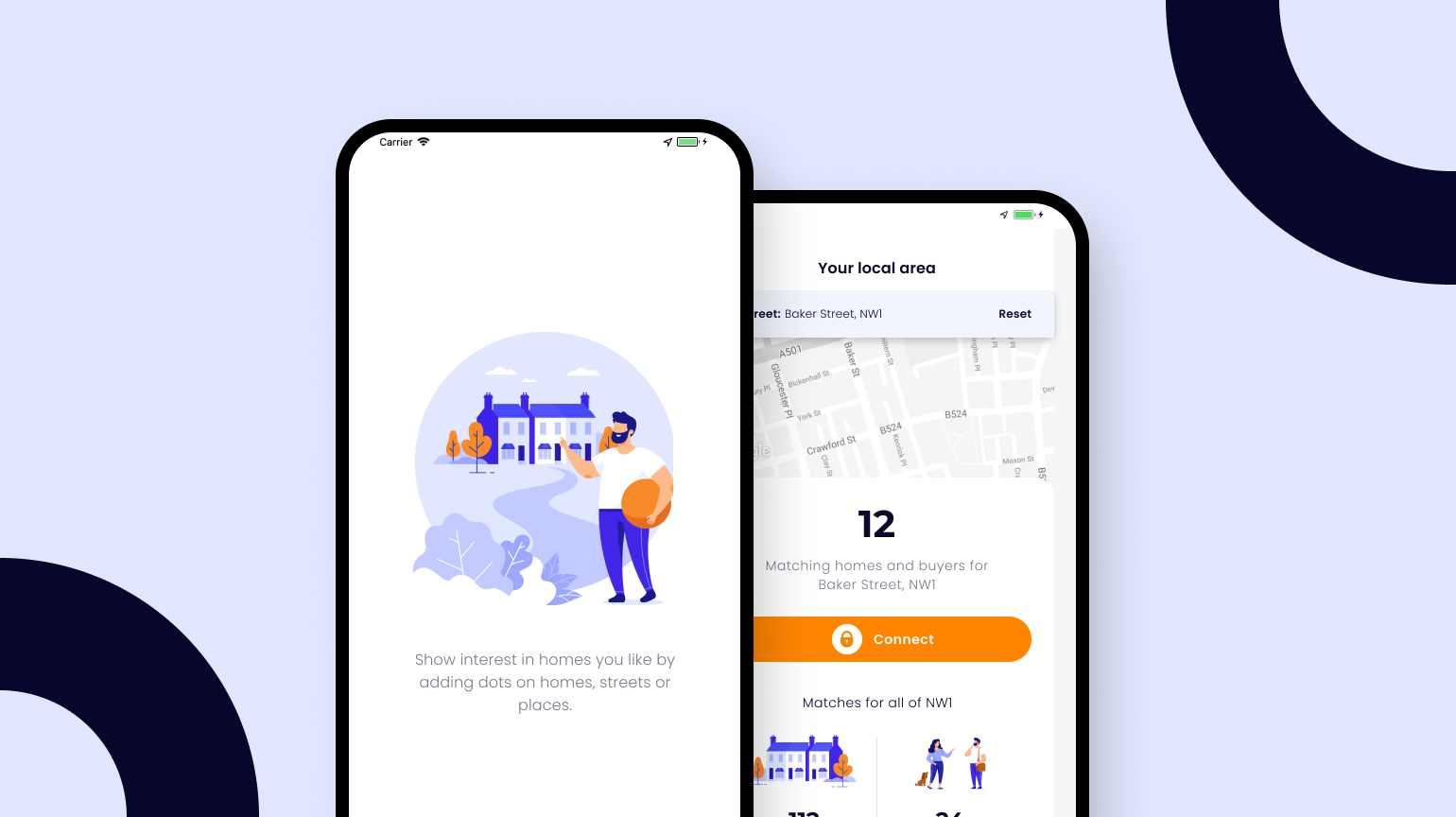 Homedot: Disruptive Real Estate App
Discontinued app for the British real estate market. Homedot tried to disrupt the market for home buyers and real estate sellers.
Do we work with NDAs?
Yes. We're professional and keep our cooperation confidential. If you need to protect the information you give us in order to create the product for you, we respect it. Learn more about our approach to NDAs and white-label services in the article on our blog - linked in the section below.
What industries do we have experience with?
Over the last couple of years, we've designed and developed software for all kinds of industries, including healthcare, automotive, manufacturing, e-commerce and retail, travel and transportation, real estate, FMCG, education, fitness, lifestyle and more. We have experience working with Startups, SaaS companies, and Enterprise-level organizations. You can see some examples of our work in our portfolio.
Do we transfer copyrights to the projects we develop for you?
Of course, the code that we create is basically yours. We can sign a contract to make sure the IP will be transferred to you.
Can we take over a project developed by another company?
Definitely! We'll have to first analyze it to give you recommendations on how to proceed, but we're open to such challenges.