Collection of tech stories from the first quarter of 2022 that most people probably missed.
Our co-founder, Michał Błędowski, posts a #TechBrief (short collection of relevant tech stories) every Monday on LinkedIn. It's not super popular (yet?), so we're doing a showcase summary of posts from the first quarter of 2022.
If you want to stay up to date on what's going on in the tech industry, including crucial cybersecurity stories that might help keep your infrastructure safe, connect with Michał on Linkedin.
Jump to any #TechBrief you like:
28.03.2022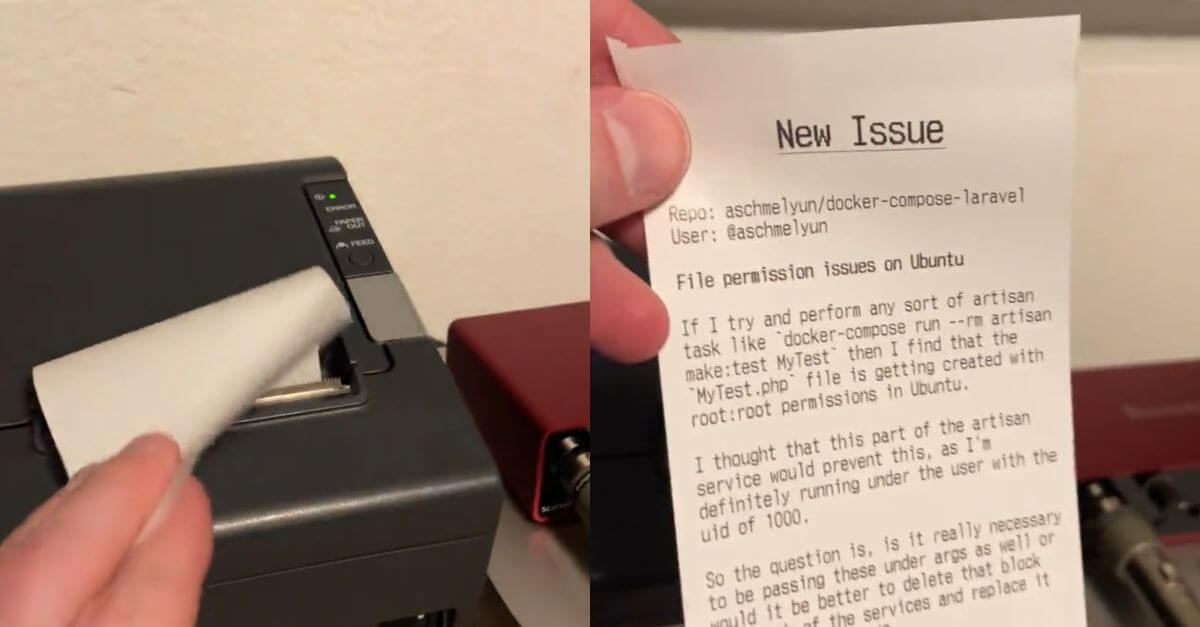 👺 Protect Your Enterprise from Lapsus$ Attacks!
Enterprise-level companies are getting hacked left and right by the Lapsus$ group. Here are some resources to learn about these attacks, and maybe prevent them.
Microsoft released a report detailing their research on the attacks, read it right here.
For a general overview of the attack methodology and security tips for avoiding these attacks, read the full article at BleepingComputer.
There's a new unicorn start-up in town and its product is... a browser.
Not just any browser. A super safe enterprise browser.
It's called Island. It was revealed to the public only last month, and is already valued at #1.3 billion.
Island is fully configurable and customizable for enterprise IT admins.
You can control functionalities like copy-and-paste, screen capture and content downloads.
It also has (and this is probably why Island's so valuable) advanced controls for managing how the browser interacts with SaaS applications. This would be useful for preventing data leakage.
A Japanese start-up is developing technology to make real pain in virtual reality.
This kind of news is a great starting point for spiralling into dystopian thoughts.
It might be thanks to the 2017 relaunch of Nokia 3310, or nostalgic TikTok videos with old cellphones, but dumbphones are making a comeback.
More people are searching for dumbphones online, and sales were expected to hit 1 billion devices in 2021 from 400 million in 2019 (actual 2021 sales numbers haven't come in yet).
Will the trend to replace smartphones with dumphones continue to escalate?
Engineer Andrew Schmelyun proposes a new way to handle GitHub issues – print them!
As Andrew reports on his blog, managing multiple GitHub projects means that he often gets messages and emails about project issues reported by users.
But it's too easy to lose track of an email, so he repurposed a receipt printer to print issues as they are reported. Great way to spice up your workday!
21.03.2022
Looking for a cool project to do with your kids? Here it is!
IBM is giving everyone free designs for a fully-functional microscope.
It'll cost you $300 to build. You'll need some LEGO parts, a Raspberry PI computer and camera, and a little bit of 3D printing.
An awesome project to do with your kids or by yourself, resulting in a piece of useful scientific equipment for a tiny cost.
I wasn't expecting to see this in the news, but the US Senate has just approved a bill to keep Daylight Savings time throughout the whole year.
American citizens will no longer have to move their clocks 1 hour forward and back every 6 months.
Many software developers will smile at least a little bit. Daylight savings is a real problem for commercial programmers.
The change is going to come into effect next year, in 2023.
Will the rest of the world do this, too? It would be great!
It's tempting to try and help out in the conflicts happening in Eastern Europe. One programmer got a bit too excited, though.
He inserted very dangerous code into a popular code library called node-ipc, which has millions of weekly downloads.
If the code recognized a Belarus- or Russia-based served, it removed all the files from it and replaced them with a heart emoji.
While an interesting story of protest, it's also a blatant attack on the values of open source.
This has been happening often recently. It brings to mind Marak, the open-source programmer who intentionally put malicious code into popular libraries.
What these programmers seem to forget is that those code libraries are used in many projects. Sometimes they can be part of mission-critical systems.
Money, time, data, and even human lives are on the line. I only hope that other open-source programmers recognize that this is not the right way to protest, regardless of your political views.
14.03.2022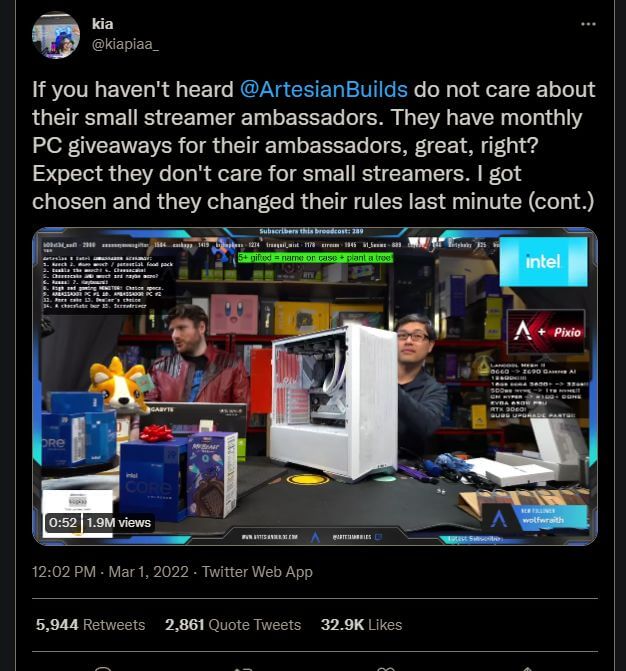 Axios reports that most people are nice, and too busy to use social media.
All that negativity we're seeing on Twitter? A lot of it is published by bad apples that we shouldn't pay attention to.
In the US alone, 75% of people never post to Twitter.
PC-building company Artesian Builds went from ambitious small business to a bankrupt PR trainwreck within a week.
What did they do wrong? First, they did a questionable PC giveaway on Twitch.
They picked the winner, but then they noticed that it was a Twitch streamer with a small audience.
So, they quickly changed the rules of their competition and refused to reward the small streamer, while belittling her for having such a small audience.
The internet didn't like that, and now Artesian is shut down indefinitely. Apparently, they had some tax issues to go along with their lack of respect for their own community.
This is a great reminder to never disrespect your community!
Mandiant is best known for uncovering the SolarWinds hack, which compromised computers across the US federal government.
Now, Google is buying them in order to improve the security of Google Cloud.
Microsoft was reportedly interested in buying Mandiant as well. Is 2022 going to be a big year for cybersecurity firm acquisitions?

07.03.2022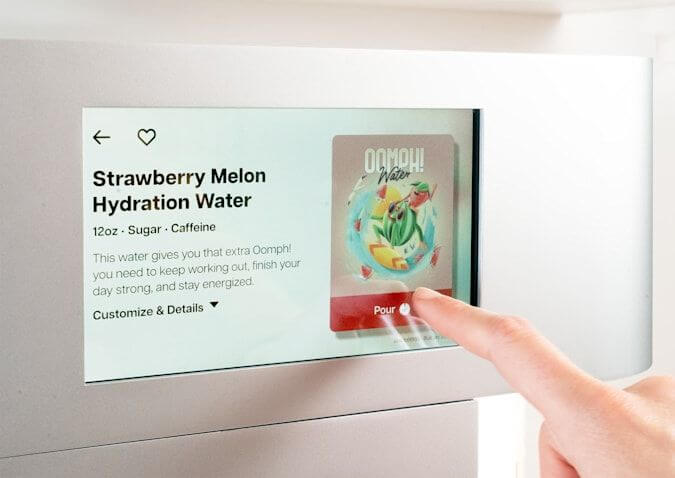 One ransomware group just stole data from both NVIDIA and Samsung.
In the case of NVIDIA, they also released ransom demands. Among others, they want NVIDIA to open-source their device drivers.
Samsung is relatively quiet for now, whereas NVIDIA is confident that their business will remain unaffected.
Meanwhile, after providing internet to Ukraine, Elon Musk's SpaceX had to divert their efforts to cyber defense and protection from signal jamming. Someone isn't a fan of SpaceX's satellite internet offering.
Lastly, scams on dating apps. There has been a major outbreak in so-called "pig-butchering" scams.
Scammers "fall in love" with someone, and then convince them to invest into crypto scams. Victims of the scam often lose millions.
There's a new space power trio in town: Steve Wozniak (Apple co-founder), Alex Fielding (Wozniak's business friend), and Moriba Jah (expert on space trash).
The core offering of their start-up, Privateer, will be software that will help create the richest, biggest, most detailed database of all the space trash around Earth.
Cana is a 3D printer that can make 1000 different drinks.
It uses "novel microfluidic liquid dispense technology".
There's a pro-environmental message attached, with a promise to reduce water waste needed to grow fruits for making orange juice and wine.
It's kind of sad when technologists don't realize that they're actually saying "growing fruit is a waste of water". You could also read it as "farming is bad".
Will it just be another SodaStream type of product? Something that never reaches mass adoption, but is perhaps enjoyed by some? Time will tell.
Maybe some things are meant to be made the old-fashioned way? If you ask me, drinks like wine and orange juice are only appealing when they come from nature, not a 3D printer.
28.02.2022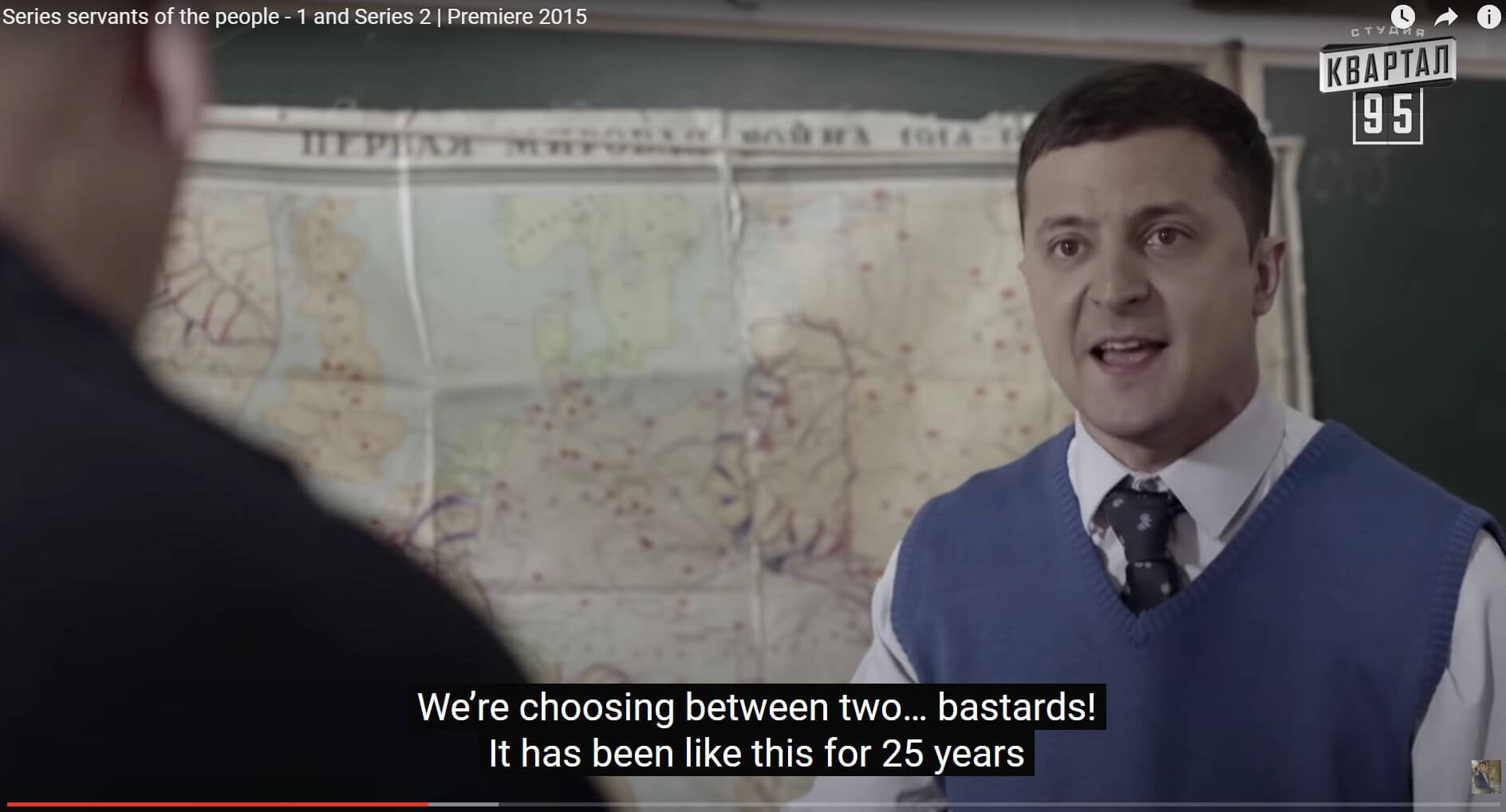 You might be searching for this too, took me a while to find it so I thought I'd share.
The TV series "Servant of the People", starring Volodymyr Zelenskyy, is free to watch on YouTube.
Especially for people born and living in the developed West, this can be an illuminating and light-hearted look into the realities of life in Ukraine.
(there are English subtitles, you can turn them on in the YouTube player)
In these uncertain times, cybersecurity is more important than ever. GitHub recognizes this, and it's providing resources for all who want to improve digital security in their software solutions.
The GitHub Advisory Database has been moved to a public repository, where everyone interested can browse "the largest database of vulnerabilities in software dependencies in the world".
GitHub has also opened up the Advisory Database to third-party contributions.
If you're using social media productively, to organize help or connect with loved ones, absolutely go ahead and keep using it.
But if you're doom-scrolling, endlessly looking for news headlines and other people's opinions on what's happening right now, please stop.
Take a break from social media.
To get you started, below is a link to great article by Johann Hari at The Guardian, about how technology use combined with everyday stress is destroying our ability to concentrate. Here's an excerpt:
"I believe we now need an attention movement to reclaim our minds. I believe we need to act urgently, because this may be like the climate crisis, or the obesity crisis – the longer we wait, the harder it will get. The more our attention degrades, the harder it will be to summon the personal and political energy to take on the forces stealing our focus. The first step it requires is a shift in our consciousness. We need to stop blaming ourselves, or making only demands for tiny tweaks from our employers and from tech companies. We own our own minds – and together, we can take them back from the forces that are stealing them."
21.02.2022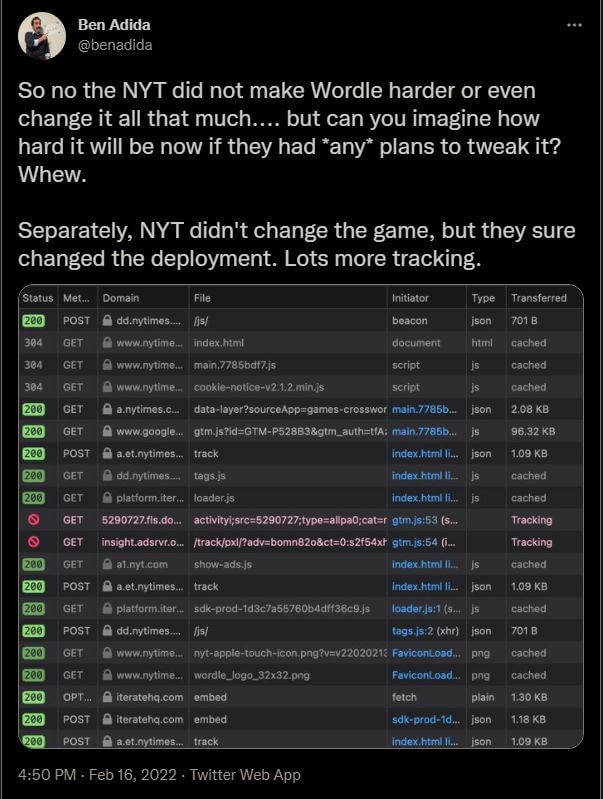 Mr Zuckerberg has been present in almost all TechBrief posts I've done in the last few months. He continues to surprise with new revelations.
The newest trick that Mark pulled from his sleeve is the new name for his employees. They're going to be called Metamates.
The new corporate mantra for Meta is "Metaverse, Metamates, me". Very uplifting.
Meanwhile, investors are losing interest, and this whole Metaverse rebranding situation has reduced Meta's market value by $500 billion.
Tech companies are finding it difficult to hire new people.
Employees are leaving companies in droves, so much so that it's been named The Great Resignation by journalists.
Wages have been raised across the board in order to retain talent, and more companies are willing to accept remote work (FINALLY).
One expert said it best:
"People are tired of being overworked and underpaid, and want an employer who cares about their overall well-being and future success."
Would you agree?
The New York Times recently bought Wordle, for a price "in the low seven figures".
Since then, it's been loaded with ad trackers.
One Gizmodo writer finds it sad, and a bit scary, that everything has to be loaded with so many ad trackers nowadays.
(Gizmodo itself is filled with ad trackers, so it's great to see that they're not afraid to talk about it)
Does it matter that much? It's standard practice in tech at the moment, so you could say that it's ok. The problem is that the ad-tech industry is very poorly regulated.
Plus, the mountains of data that are being collected every second by these ever-present ad trackers might be used with malicious intent in the future.
Ultimately, we all have a choice. We can stop using the internet completely, or accept that we're being tracked all the time, from every angle.
I'm sure the industry at large will figure out this conundrum, and we're all going to be better off in the end. It will just take some time.
14.02.2022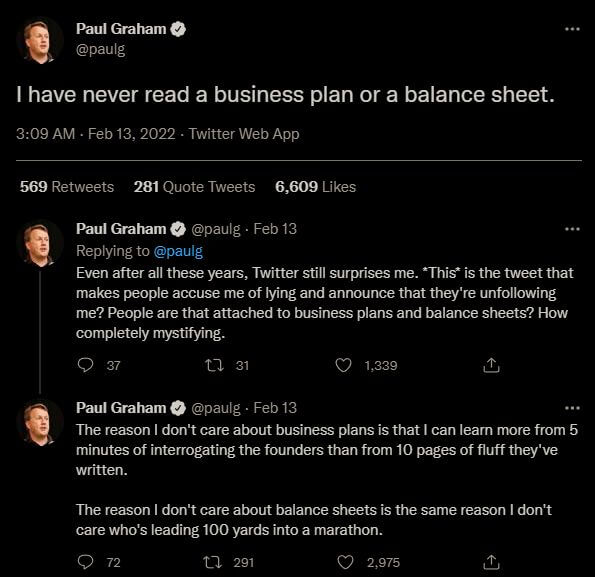 URLgenius found that YouTube and TikTok are the two mobile apps that collect the most data about you.
YouTube is more transparent. Of 14 trackers, 10 are first-party (for YouTube only) and 4 are third-party (they track your movement across different websites).
TikTok has only 1 first-party and 13 third-party trackers.
URLgenius wasn't able to find out what happens with the data collected by TikTok's 13 third-party trackers.
A bug caused in-car entertainment systems in Mazda cars to crash due to a radio signal.
HD radio signal from one radio station contained an image file that Mazda's on-board computers couldn't recognize.
This affected owners of Mazdas produced between 2014 – 2017. The crash was so bad that it killed the connectivity master units (CMUs) in those cars.
Replacing those units is a $1,500 cost, but Mazda has already stated that they'll provide them free of charge (as soon as they can get them made, accounting for the current chip shortages).
Paul Graham, one of the most legendary Silicon Valley investors, made a pretty bold, but ultimately very reasonable, statement that he never read business plans or balance sheets.
Later he tweeted that he'd received a lot of criticism for it, but when I scroll through the responses, pretty much everybody is agreeing with him. Maybe all those negative comments are gone already?
Still, if you're currently wondering whether to spend your time finding customers or writing a business plan, Paul Graham just told you what to do.
07.02.2022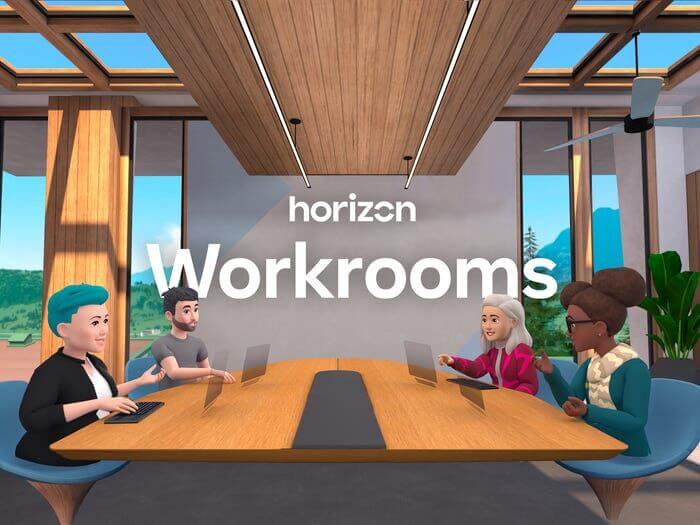 AlphaCode, the new AI programmer from DeepMind, claims to be as good as any average software developer. The proof is that it solved 10 coding challenges from Codeforces.com, and ranked in the top 30% of users.
While not a revelation by itself, it's another major player in the growing market of AI programming assistants.
Do you, or any of your colleagues, already use AI pair programmers? Let me know in the comments!
👍 Facebook lost users for the first time ever
Meta is in big trouble.
TikTok is destroying Facebook in terms of video content. Meta is focusing on Instagram Reels to combat the competitor. (source)
Due to the first ever (reported) user loss on Facebook, Meta just lost over $200 billion in market value. That's more than $200,000,000,000. Phew. (source)
The criticism from industry icons keeps on piling up, too. Phil Libin, former Evernote boss, says that he tried Meta's VR meeting room and he thinks it sucks. (source)
The future doesn't look great for Meta. Will they pull an ace from their sleeve?
Society doesn't understand hackers. It's very clear when you see how relaxed people are about online safety or data privacy, even at the world's largest companies and governments.
During the pandemic, Claire L. Evans made it her mission to reach one of the world's most notorious, while also completely unknown to the public, hacker of the past century. Susy Thunder.
If you're going to read one long story this week, make it this one. Especially if you don't know much about hacking. This article is a great introduction into this fascinating world.
31.01.2022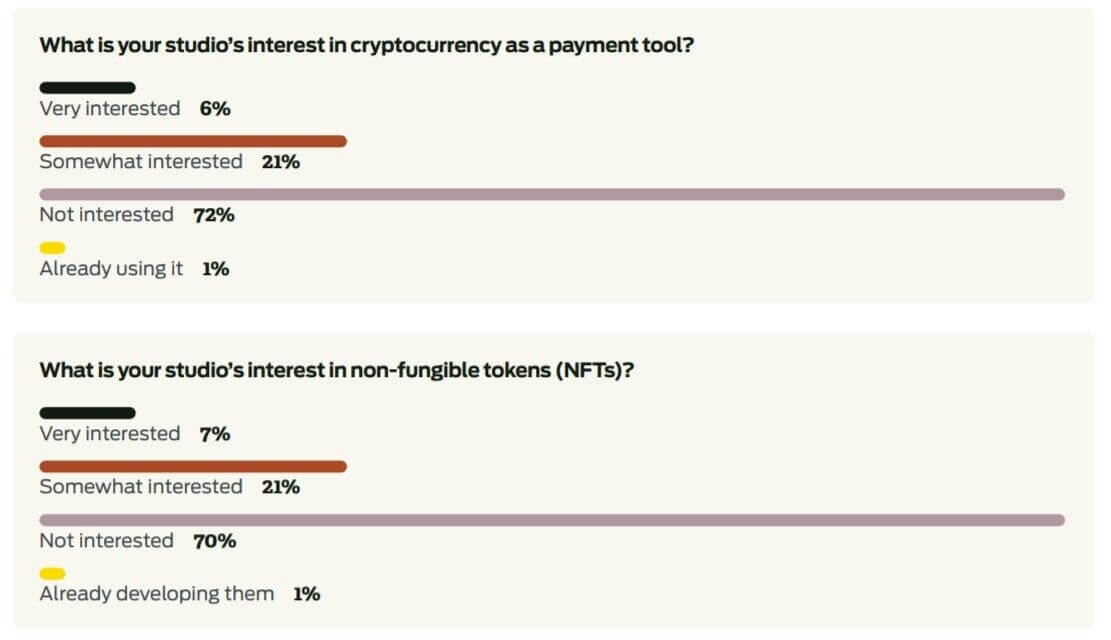 In a survey about NFTs and crypto, game devs report that they see this market as ripe for scams and exploitation.
This is just one example in an online flood of people voicing their concerns with the current crypto hype. I'm not making any judgements about pyramid schemes or whatnot, but I'll just leave you with a few funny videos about crypto:
I'm sure Linux admins have already done this, but just in case – remember to patch the 12-year-old vulnerability that gives attackers root privileges on most Linux-based systems.
The bug resides in Polkit, which manages system-wide privileges in Unix-like OSes.
Prime Video developers are rebuilding their infrastructure using the relatively new WebAssembly. Why? To improve performance:
"By using Wasm instead of JavaScript for certain elements of the Prime Video app, we've reduced the average frame times on a mid-range TV from 28 milliseconds to 18. The worst-case frame times also decreased from 40 milliseconds to 25. And in ongoing work we're driving the frame down still further."
Non-developers might find it interesting that the devs started exploring how to introduce WebAssembly in their stack back in the summer of 2020. A great story to understand how difficult it is to maintain and upgrade systems at such a huge scale.

24.01.2022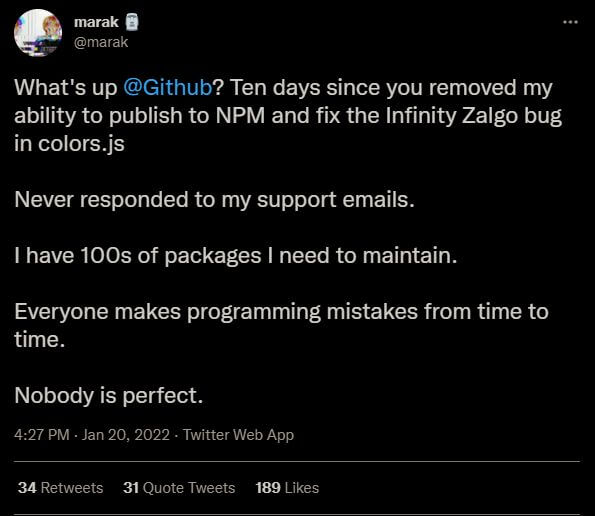 In a recent TechBrief, I mentioned Marak. He's an open-source programmer who made a very loud statement about how Big Tech uses open-source to reap profits without giving back.
To do so, he intentionally pushed updates that messed up his own libraries, used in thousands of live apps.
Then, Tech Crunch wrote an article about how open-source programmers are starting to fight back against Big Tech, listing stories similar to Marak's.
Now, Marak is asking for forgiveness. GitHub pretty much banned him completely. So, he's now claiming that his sabotage of his own libraries, along with a poignant political statement, was a "programming mistake".
What do we make of this story? I don't know. One thing is for sure – if you're going to go against Big Tech, you should probably prepare better.
The Father of PlayStation is working on a better alternative, and I for one am more interested in this than what our Big Tech behemoths have to offer.
Ken Kutaragi sees VR/AR headsets as a gimmick, and the market seems to agree (looking at the very low numbers of sold headsets and huge failures of projects like Google's or Snapchat's separate AR glasses).
He wants to integrate cyberspace and meatspace, but without any gimmicky, toy-like gadgets.
He doesn't specify what exactly he's working on, but he said he's going to release more details this year. Keep your eyes on Ken Kutaragi and Ascent Robotics, Inc. closely this year!
The Danish economic model is now an open-source code library on GitHub.
Fascinating times we're living in!
17.01.2022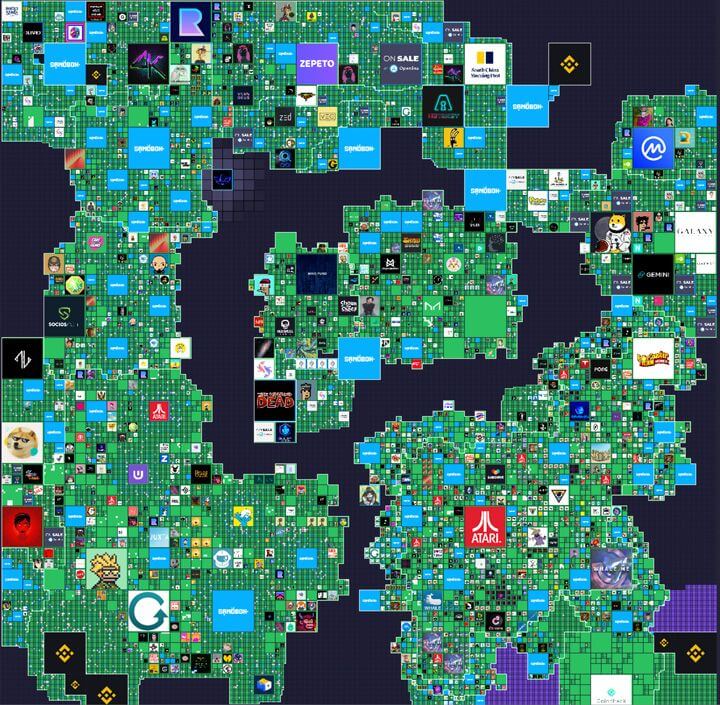 Someone paid $450,000 to live next to Snoop Dogg in an app. If nothing else, it's a great way to spend your money--virtual assets stored on someone else's servers, with no guarantee that they'll survive longer than the current metaverse hype will last.
Nothing to see here, just Facebook being Facebook.
Sweden, Norway, Kazakhstan, Iran, Kosovo, Iceland don't want Bitcoin miners using up their electricity. More countries are likely to follow suit, unfortunately the crypto market is already much bigger than Bitcoin alone. As always, government regulations are lagging behind technological progress and moving extremely slowly.
"Perhaps the CEO of Iceland's national power company summed up the situation best: 'Nobody would build a power plant for Bitcoin. There's a lot of uncertainty about its future.'"
10.01.2022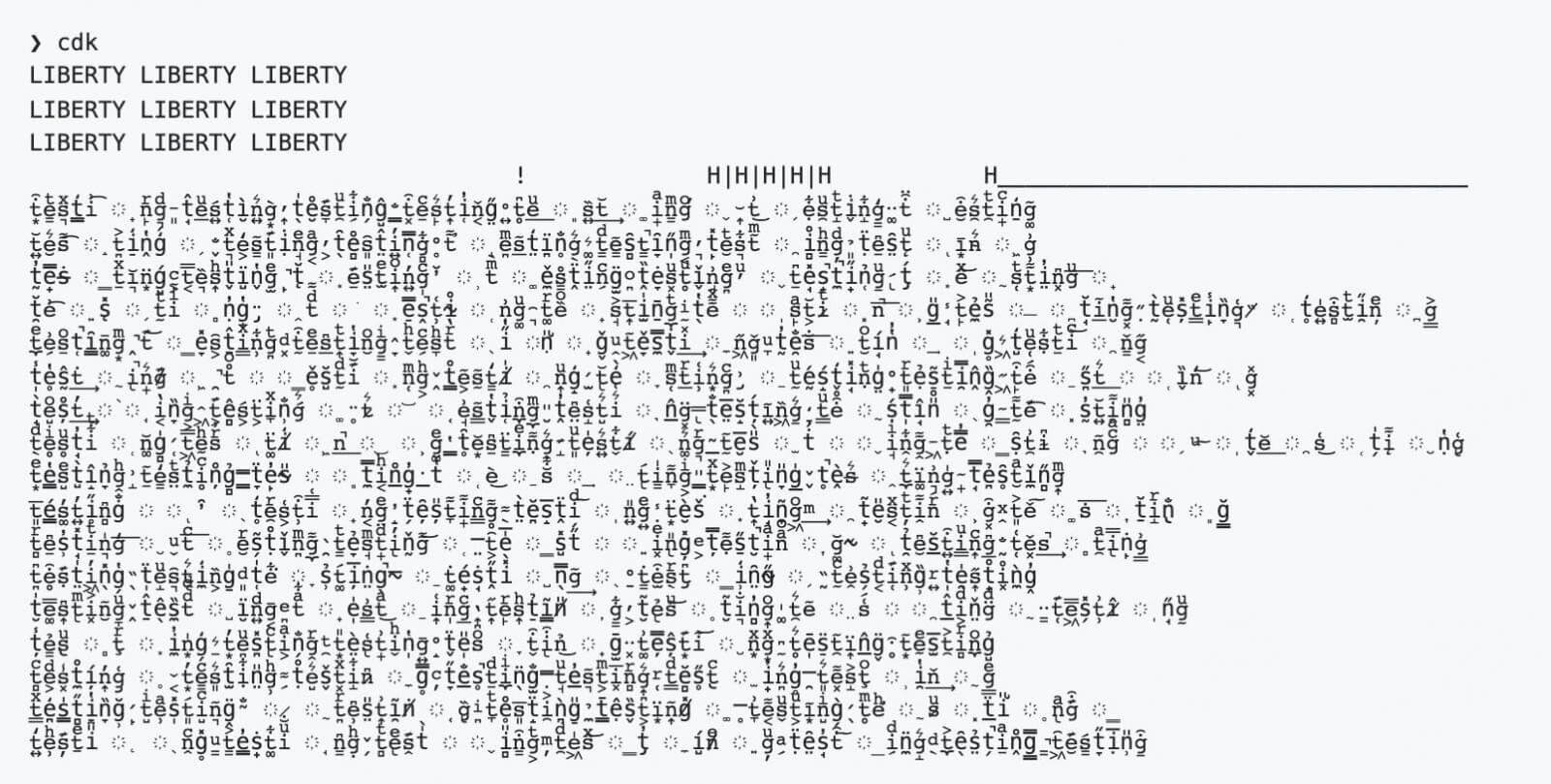 A guy from Finland wanted to get his Tesla S fixed (mileage: 1,500km). After a month in the shop, they said the whole battery needs replacing ($20,000+). So, naturally, this guy just blew his Tesla up with 30kg of dynamite for a YouTube video.
...was the title of NASA's Instagram post celebrating the "most complex space telescope deployment in history". "NASA's James Webb Space Telescope team fully deployed its 21-foot, gold-coated primary mirror, successfully completing the final stage of all major spacecraft deployments to prepare for science operations."
A sort of Mr Robotesque scenario happened with 2 popular open-source libraries for programmers, 'colors' and 'faker'. Both have millions of weekly downloads and thousands of applications actively use them and depend on them. It's peculiar. A "new American flag module" was added to colors.js in version v1.4.44-liberty-2, and a version '6.6.6' of faker.js was published. The image in this post is generated by the new, sabotaged faker version.
Apart from the symbolism, there were also some references to Aaron Swartz's story thrown around. It all turned out to be a protest against Big Tech using open-source libraries without giving back to the creators. Some experts have condemned this, saying that it's simply irresponsible to create open-source software, and then use it to act out against the organizations that rely on it.
Summary
Did you find any stories that you completely missed since the year started? We truly hope so!
For weekly updates with stories you might miss amidst the news noise, connect with Michał Błędowski on Linkedin.
Read more:
➤ All You Need To Know About Low-Code And No-Code
➤ Cybersecurity - Your New Priority. Basic Guide to Cybersecurity in Online Business
➤ Executive Primer On Metaverse—What Is It? Should You Invest?