Who runs the IT world? Girls! As the International Women's Day approaches, we wanted to honor it with a special article on our blog. We asked our teammate - Aleksandra Krzemień - a few questions about her journey to become a developer and her involvement in various tech projects for women.
Ola is a talented and experienced Android developer. She is also a tech enthusiast who loves to share her knowledge. We couldn't wish for a better person to interview – and we couldn't be happier to have her in our team! We hope this post will be an inspiration and an encouragement for everyone who considers going tech.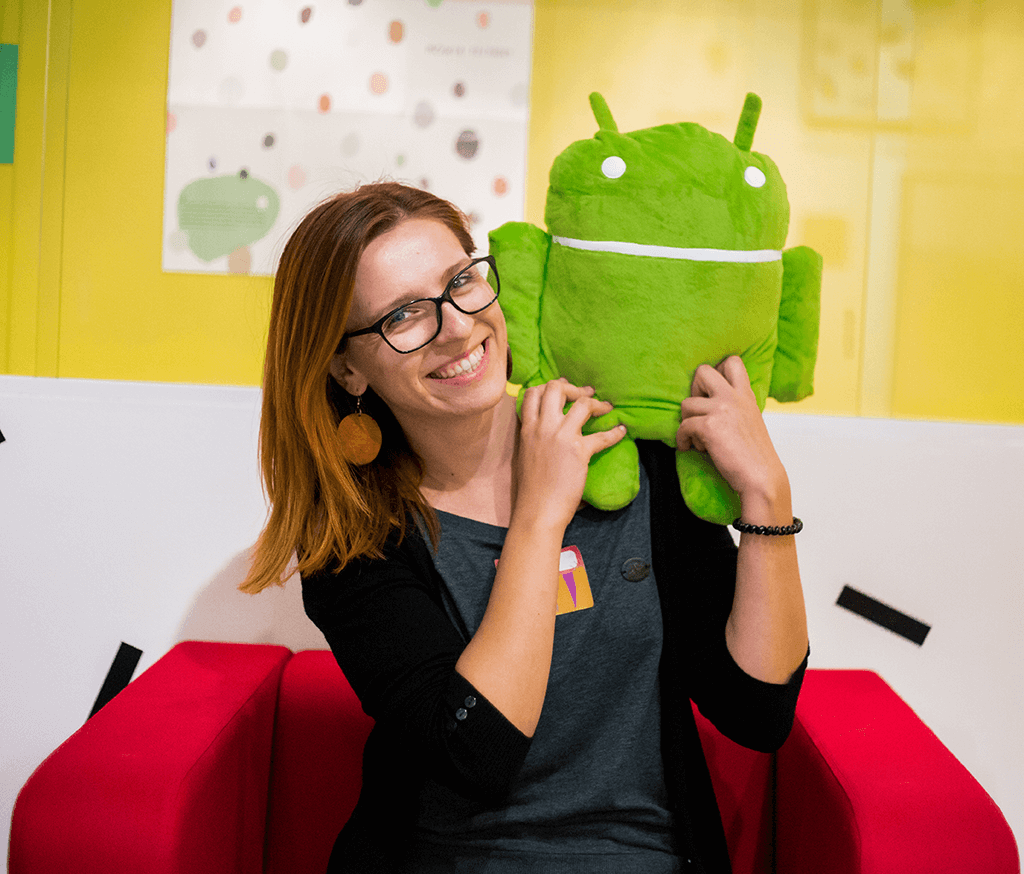 How did you start your journey with software development?
My journey with Computer Science in general started at the university - I studied Computational Mathematics. I didn't want to apply for Computer Science because I thought it's a major only for geniuses, and I haven't written a single line of code before (unless we count some Logo Komeniusz in mid-school 🙂).
After some time it turned out that my major was probably more difficult than CS, and that I am more of a programmer than a mathematician. So, I tried to fill my schedule with more programming courses, and that's how I ended up doing an Android course. This was one of the best courses I've ever taken (thanks to my fantastic lecturer Przemek Kadela), and after I finished it, I knew it would be great to make apps in the future. About a year later I got my first job, and I've been an Android developer ever since.
What are the best things about working in technology?
I think that the best thing about working in technology is being able to understand (more or less) what is going on around you. The technology develops really fast, and it is easy to get overwhelmed by it. Working in tech requires being up to date and gives you a chance to participate in shaping the world. I also like the thought that my apps help people in some way, make their everyday life easier.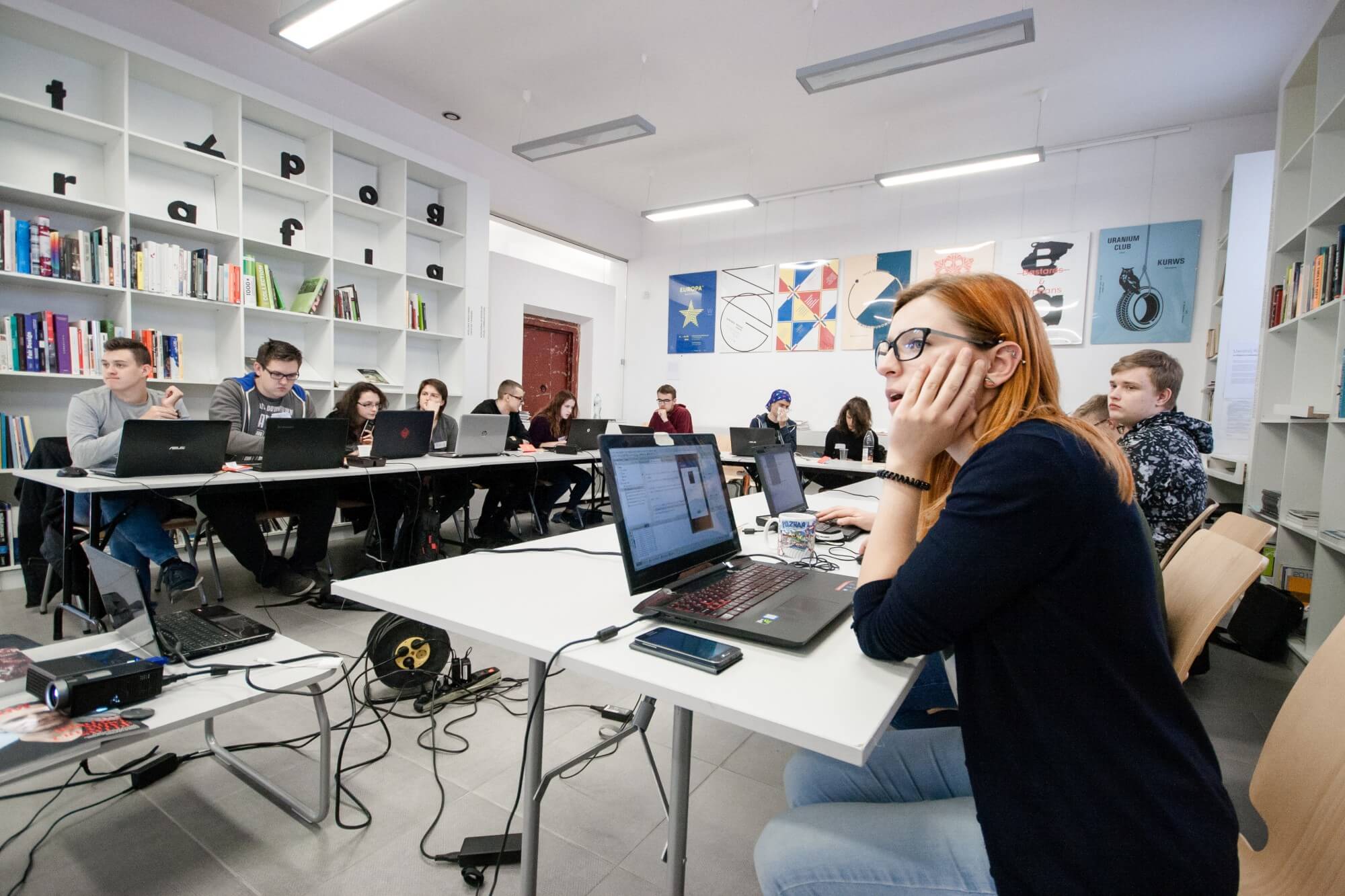 What would you say to a woman who considers starting a career in technology?
I'd say: YOU GO GIRL! I've talked with lots of women and many of them said that the thing stopping them from starting a career in IT was fear. Fear that they aren't good enough, that they aren't ready. I know that it's kind of cliché to say that the magic starts outside your comfort zone, but it's actually true! I was afraid of many things during the last few years, but in the end the tough decisions turned out to have changed my life for the better.
I'd also say: never be afraid to ask for help. There are plenty of people around you who can (and will!) help you if you just speak up. It's not the end of the world if you don't know something. Especially, when you've only just begun. Sometimes one question can save you hours of digging through StackOverflow 🙂 And guess what – senior developers ask questions and doubt themselves, too!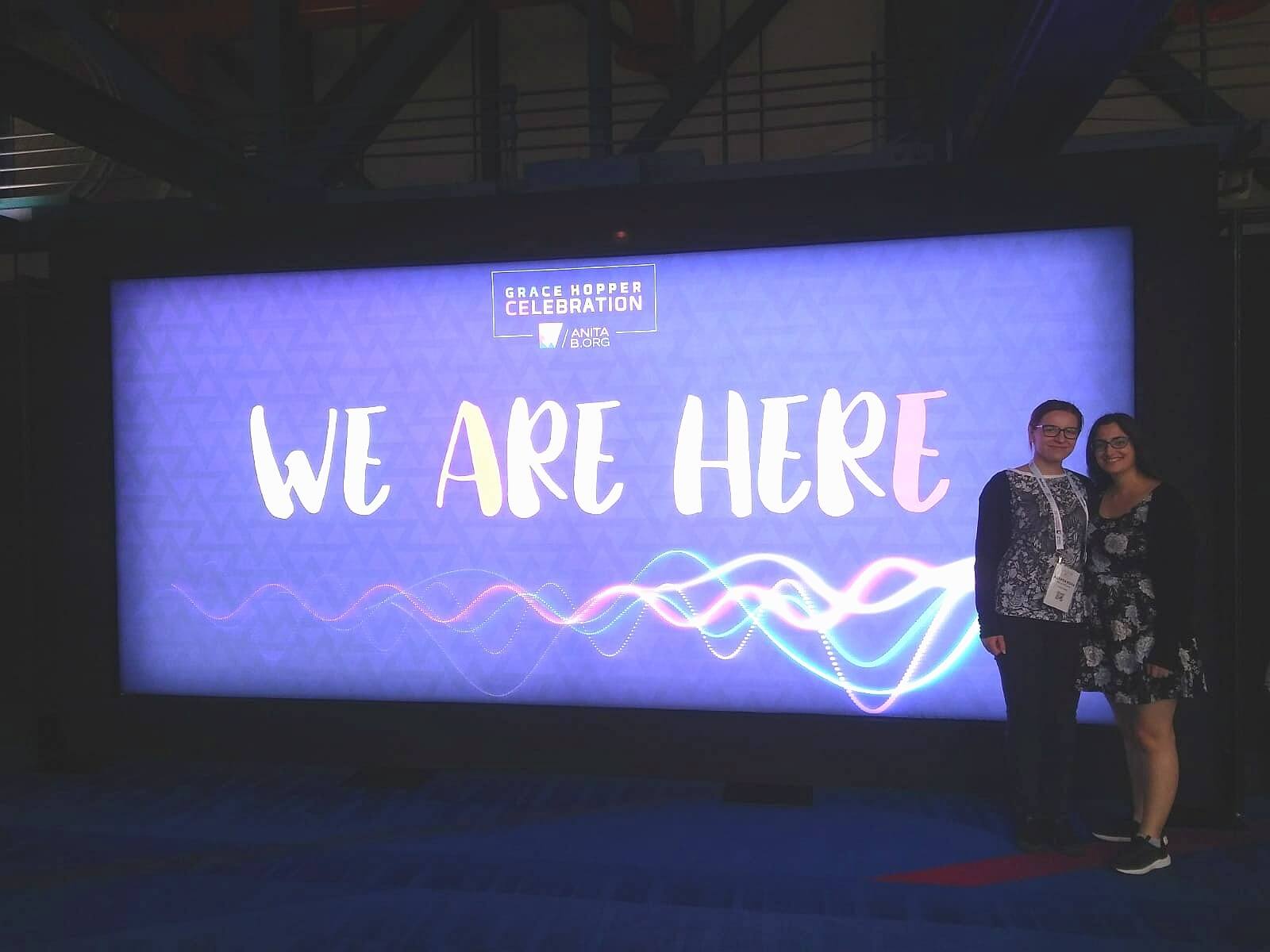 You participate in some great tech projects. Can you tell us more about it? Can you recommend some tech communities or initiatives dedicated to women?
For the last three years, I was an organizer in a Women in Technology team in Cracow. I've organized and/or led more than twenty meetups and workshops. I've been also a mentor in the last three editions of the Tech Leaders mentoring program. This program is dedicated to everyone (not only women) who wants to change their career path to IT or just develop their skills in different tech-related fields: coding, testing, UI/UX, business, marketing etc.
In Poland, we've got many organizations that support women in IT, like Women in Technology, Geek Girls Carrots or Women Techmakers (founded by Google). GGC and WTM work globally, so you can find their initiatives all over the world. There are also scholarships for female students, like Women Techmakers Scholars Program or IT for SHE program.
Most of the IT fields got a group associating women - just to name a few: Django Girls, Rails Girls, Ladies that UX, PyLadies, girls.js, Girls who test. They organize meetups and workshops in major Polish cities. There are also online-only initiatives, such as Tech Leaders, so you can take part in them even if you don't live in a big city. And it's just the tip of an iceberg! There are a lot of possibilities to get involved in the tech community, learn and meet amazing people.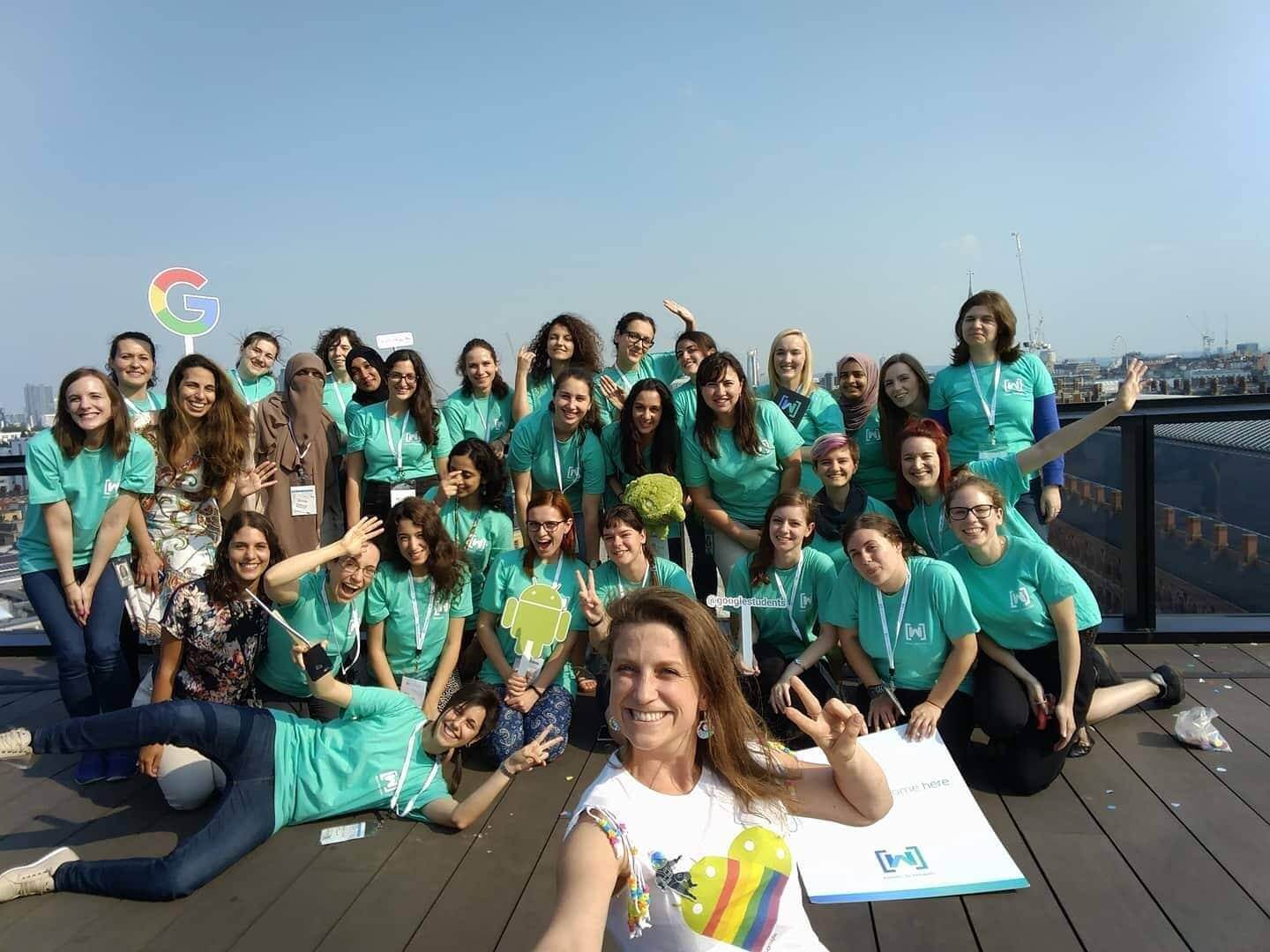 You mentioned the online communities. What do you think of blogs and social media groups dedicated to girls interested in tech?
I really value personal blogs and supportive groups on social media. They're a great source of inspiration and solid knowledge. There are quite a few tech groups for girls on social media, such as Programuj dziewczyno! where women learn to code together, exchange knowledge and motivate one another.
Same things apply to blogs. I remember I found a blog called Kobiety do kodu when I was starting my career. There were some courses on basics of Java programming, and Spring framework, but also some non-technical topics. At that time Ania - the author - was also starting to look for her first job in IT. It was really nice to read about her experiences, doubts, and successes. As far as I know, she is now a software developer in Ireland, so that definitely is a success story. She still writes the blog, and I really recommend it to everyone (not only women) who wants to start their career in IT.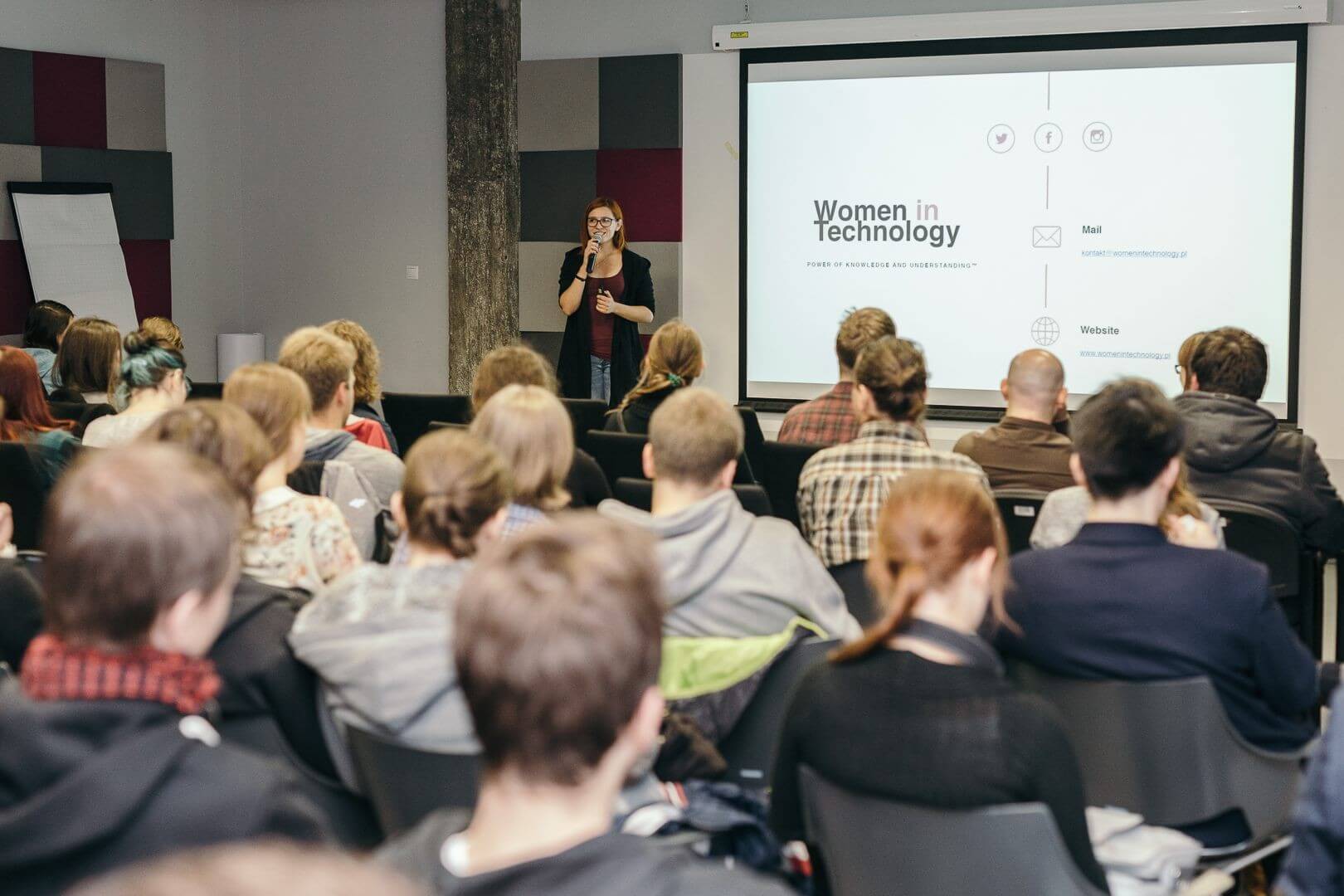 Do you have a role model you look up to?
I don't have any specific role models, but I like to read about successful women in tech. There is a fanpage on Facebook called Girls Gone Tech (sorry, Polish only), where you can read about different women who had a significant impact on science and technology. It's really inspiring!
---
Girls, the IT world needs you! Celebrating the International Women's Day, we would like to wish you a fulfilling career and lots of opportunities to grow. Trust yourselves and change the world!