A long-distance relationship is a challenge. You may have heard people saying it's not going to work out. The extra distance makes everything so complicated and you begin to have some serious doubts... Don't get discouraged! We're here to tell you it can work out and it can work out perfectly! Especially when it comes to business relationships. All you have to do is find the right partner. And we dare to say we might be the one for you!
Time zones are on our side
No, it's not a typo – we really do think that the difference between the time zones can be beneficial for your project! We tested this strategy in real battle. Time management is crucial in this case, but believe us – it works, and it works well!
Even though we're based in Poland, we have offices in the USA (Rochester) and Canada (Toronto) which certainly makes communication with our clients easier. However, the development team works mainly from our headquarters in Wrocław, a thriving and innovative city in south-western Poland. It's just 5 hours ahead of New York, 6 hours ahead of Chicago, and 8 hours ahead of San Francisco. In other words, when it's 3 PM here, in New York it's 10 AM, in Chicago – 9 AM and 7 AM in California. We're in the second half of the day, you've just started yours. Therefore, we can already let you know about the progress we made on your project during the day, you can ask us questions, or we can just catch up on some news. Later, when you finish your workday (and we'll be probably asleep), you can message us about any issues you found. We'll take care of it during your night's rest, so your next day will already begin with progress! Doesn't it feel great?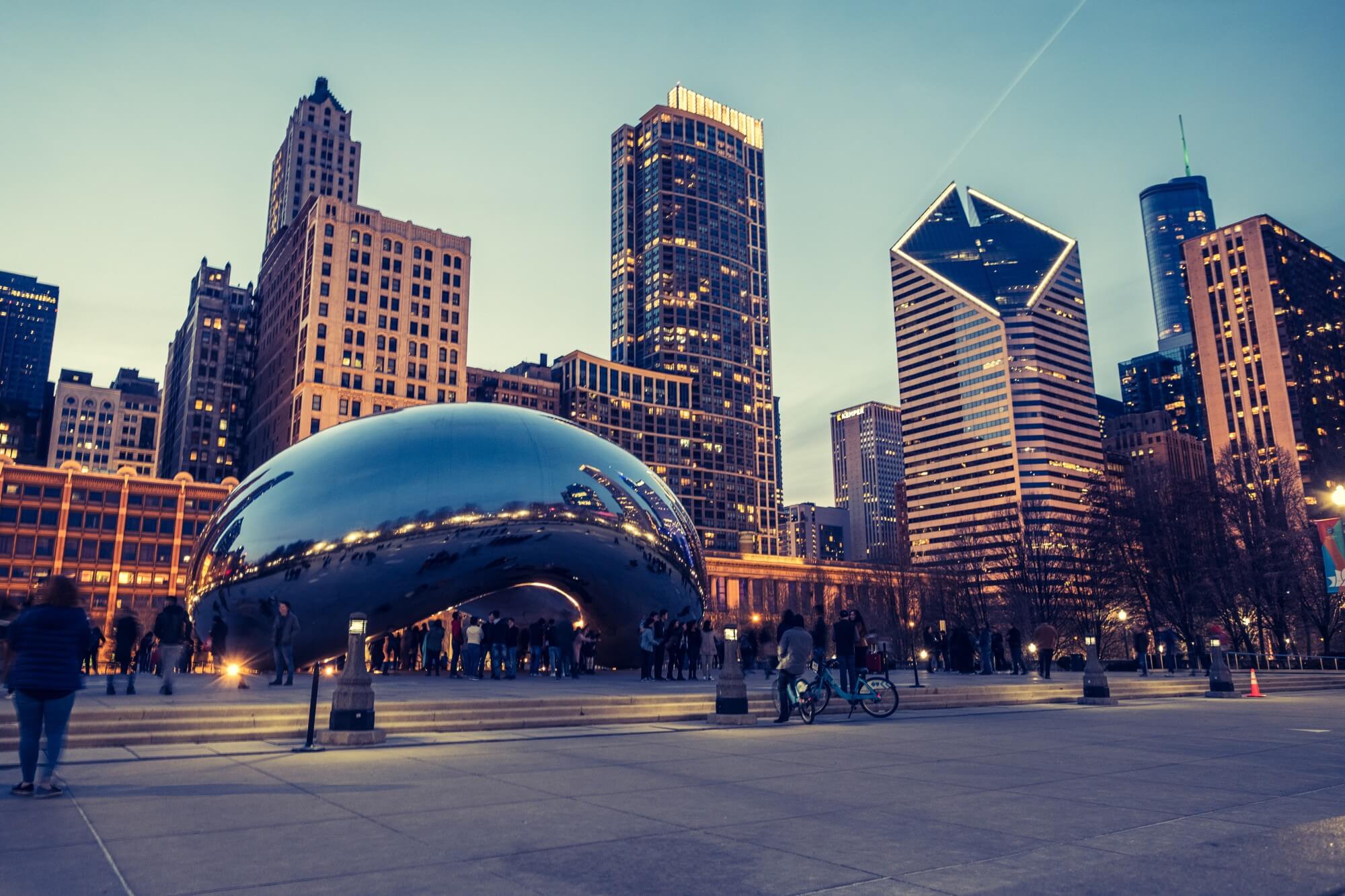 As you can see, this cycle is composed of 3 stages - we work when you're asleep, you work when we're asleep, and there's also some time for the get-togethers when our workdays overlap. This kind of rhythm enables us to push the project forward even faster and help you get ahead with your goals. The time zone differences can make the work more effective, as one side can benefit from the work done by the other. We call it a 24-hour development cycle. It allows you to catch up with the dynamic requirements of your business and gain competitive advantage.
Frequent, Flexible, Fair
These are our favorite F-words when it comes to communication! Time zones can be tricky if you can't handle communication properly. That's why we choose to communicate frequently, be flexible and always fair.
Appropriate frequency might seem simple, but it requires commitment. When creating a project with a US-based client, both sides need to declare the hours of availability – the time when they will be online to discuss important matters together. It's essential to set such hours that suit both sides to make sure the communication will run smoothly. Our afternoon is your morning; therefore, we can arrange calls in the afternoon and update the progress of the project directly. Our project managers working with the US-based clients know the time differences by heart and arrange the project's daily schedule to get in touch frequently. You'll never have to wait too long for a response from us!

The fixed rules are important, but flexibility is the real key to success. Long-distance business relationships simply impose flexibility and creativity when it comes to efficient communication and project management. For us, being flexible means adjusting the communication and workflow to make the project succeed and meet the client's needs. We're agile-driven and we know the rules well, so we can adapt them to different situations. All humans differ, and so do the ways we communicate. The key is to find a common language and define a style that will match both sides. For example - we have our preferred tools we use in communication and in project management, but we can also adjust our methods to fit your preferences. We always try to work out the best solution and treat each project individually.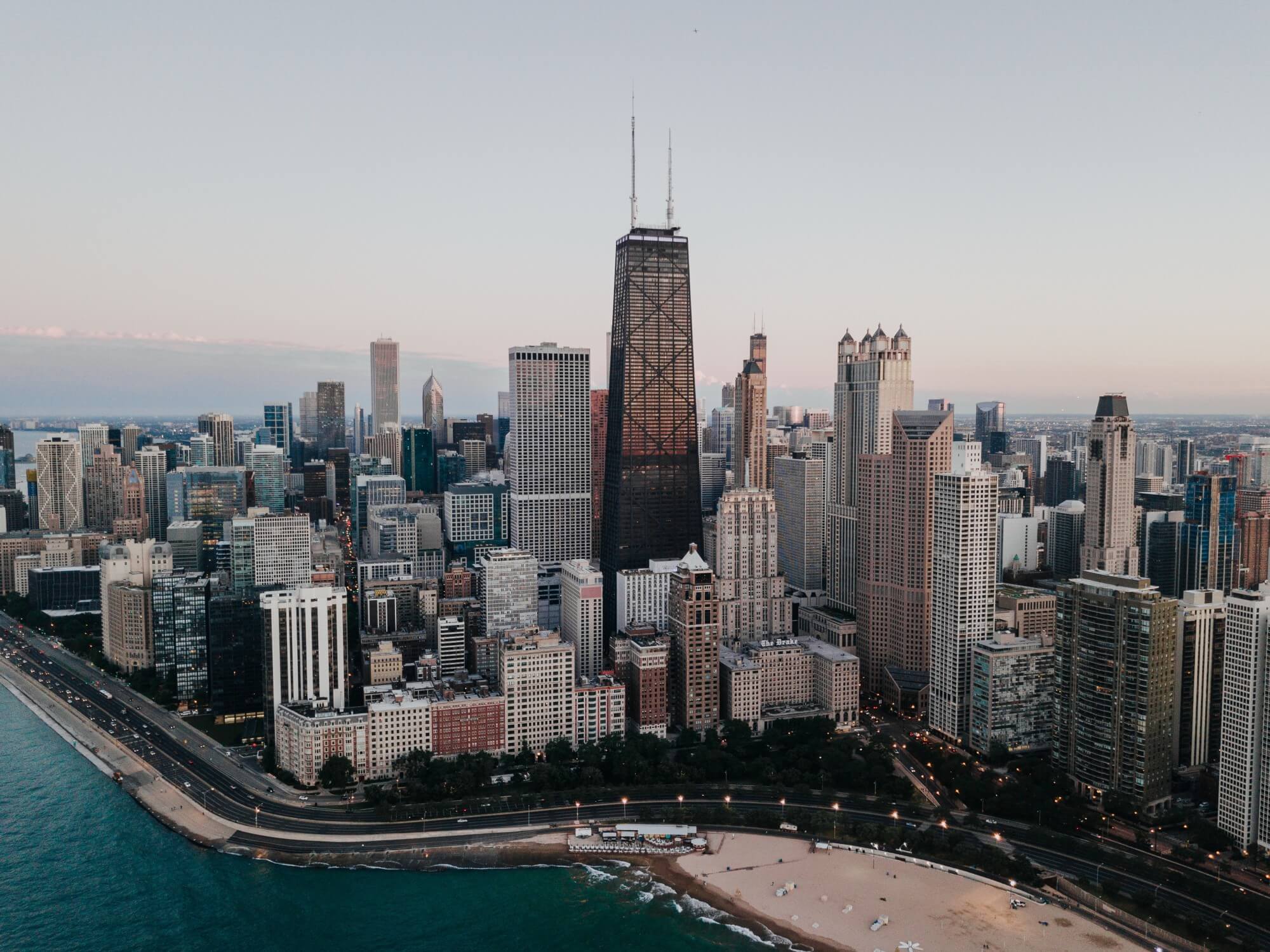 Frequent communication, flexible management... It wouldn't be enough without fairness and honesty. Trust is one of our core values and we really mean it. Creating a successful digital product is a journey – you need to choose a companion you'll trust. There are ups and downs, there are some changes in the established plan, but if we're moving in the right direction, all will be well. Sometimes moving in the right direction means confronting with difficult things. But when both sides trust each other and know that they're committed to the project, it makes everything easier. There will always be unexpected challenges and issues with the project. It's the way we handle them that really matters! That's why we choose to search for common ground and to be fair and straightforward even about the hard things.
Language barrier? No such thing!
We speak English and we use this language in development and in communication with our clients. End of story! More often we face an issue with tech-language barrier from the client's side. Don't worry, we absolutely understand that you may not be familiar with all these tech-related buzzwords and specific terms. That's why you have us – your guides on the software development journey! We'll make sure you understand everything behind your product's successful development. You can ask us anything and we'll be happy to explain any detail. And if you're a client who is a tech-savvy, we'll gladly share our expertise with you!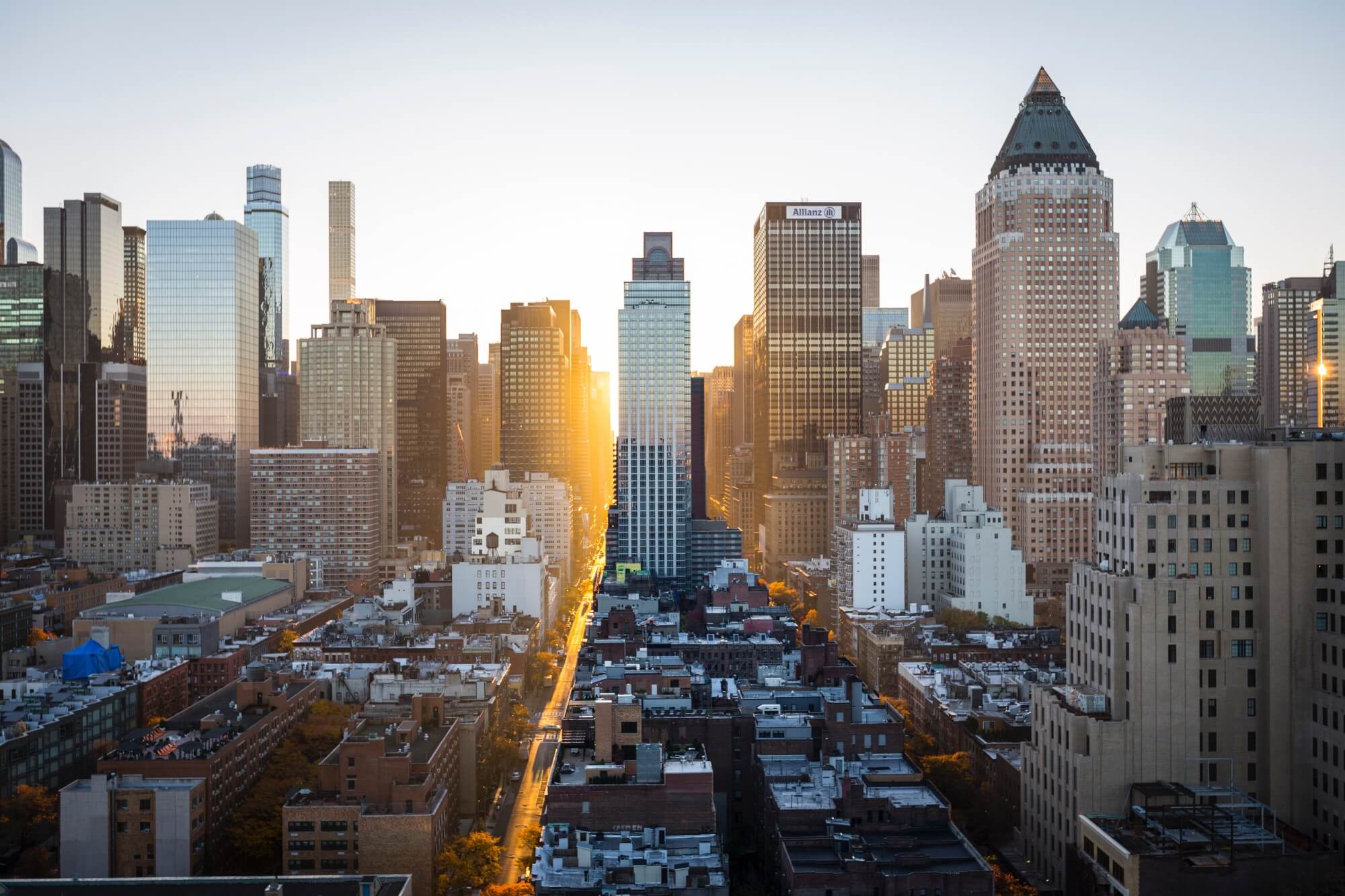 The sky is NOT the limit
What if there's a need to meet in person? Sometimes it's better to discuss something important face to face - or just to get to know the people you trusted your project with. The distance might overwhelm – around 4200 miles to New York, 5200 miles to Seattle and almost 6000 miles to Los Angeles. Fortunately, every year the intercontinental journeys are easier and faster. The direct journey by plane from Poland to New York takes around 9 hours and to California – around 12. And we would be happy to take such a trip for you. Also, if you'd like to visit our office in Wrocław you're most welcome! Our city is one of the biggest in Poland and you'll have no problem at all getting here by plane.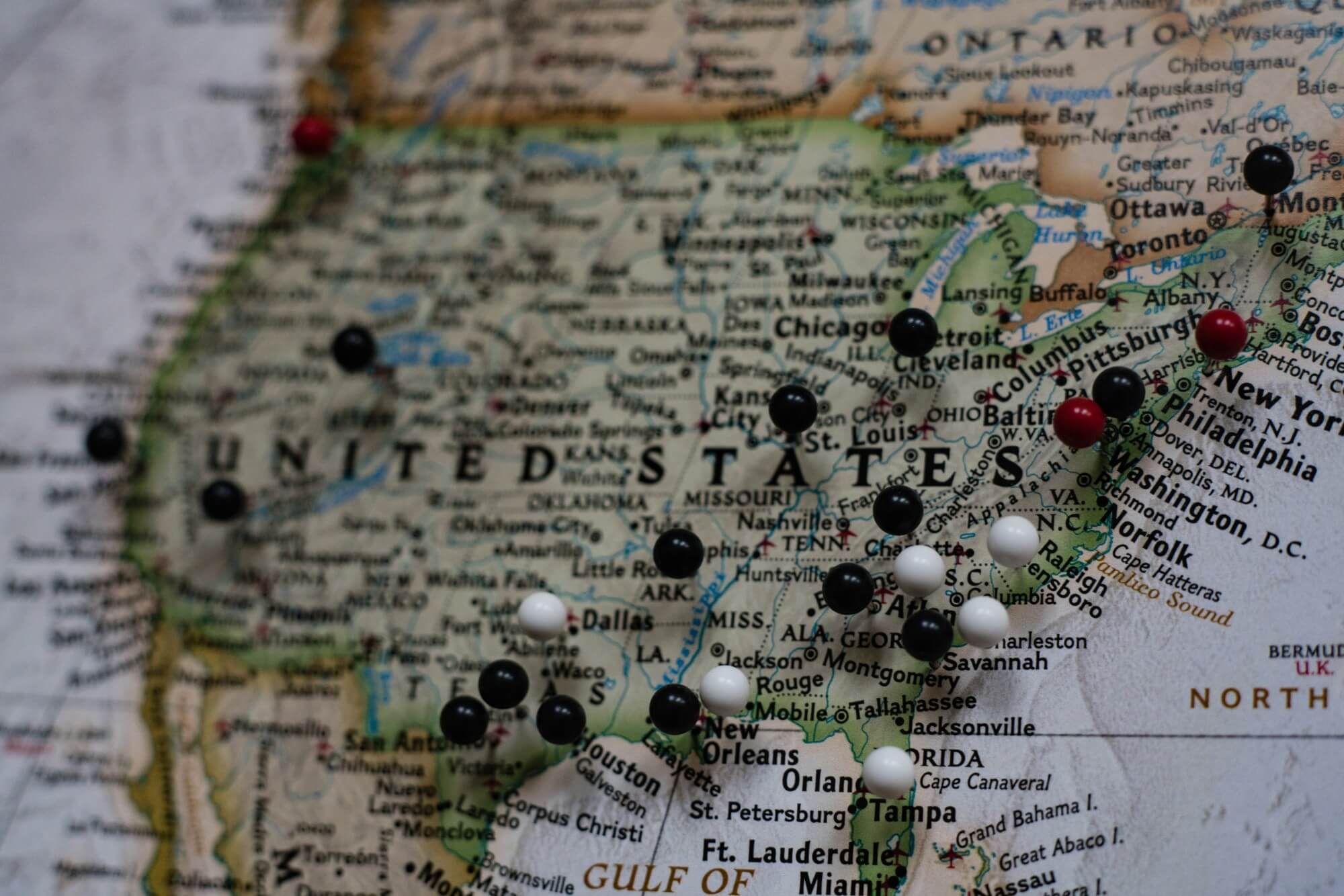 The perfect match
Poles and Americans are alike in many ways. One of the things we have in common is work culture. We're both hard-working nations. We're practical. We're committed to what we do and we're success-driven. We're also easy-going and communicative in a similar way. Our experience with American clients often showed that our work attitude is quite the same. That's why we can think along with your team and help you complete your business goals. Because like in every good relationship – we will understand each other perfectly.
Sounds interesting? Let's get in touch! We can turn your ideas into amazing digital products!
You may be also interested in:
➤ Outsourcing / Nearshoring / Offshoring / Remote team - what are the differences?
➤ Outsourcing or in-house: when to choose which approach?
➤ 6 common risks in software development projects – and how to avoid them