Choosing the right software development company for your project is not an easy task. There are many great companies on the market and they offer a huge variety of services. They're big and small, code in Python or .NET, specialize in mobile apps or e-commerce web solutions...
Many companies have vast expertise in multiple fields of software development and will be happy to take on any project – mobile, web or custom. Some projects require small, close-knit teams, some ideas need to be worked out with a larger group of developers.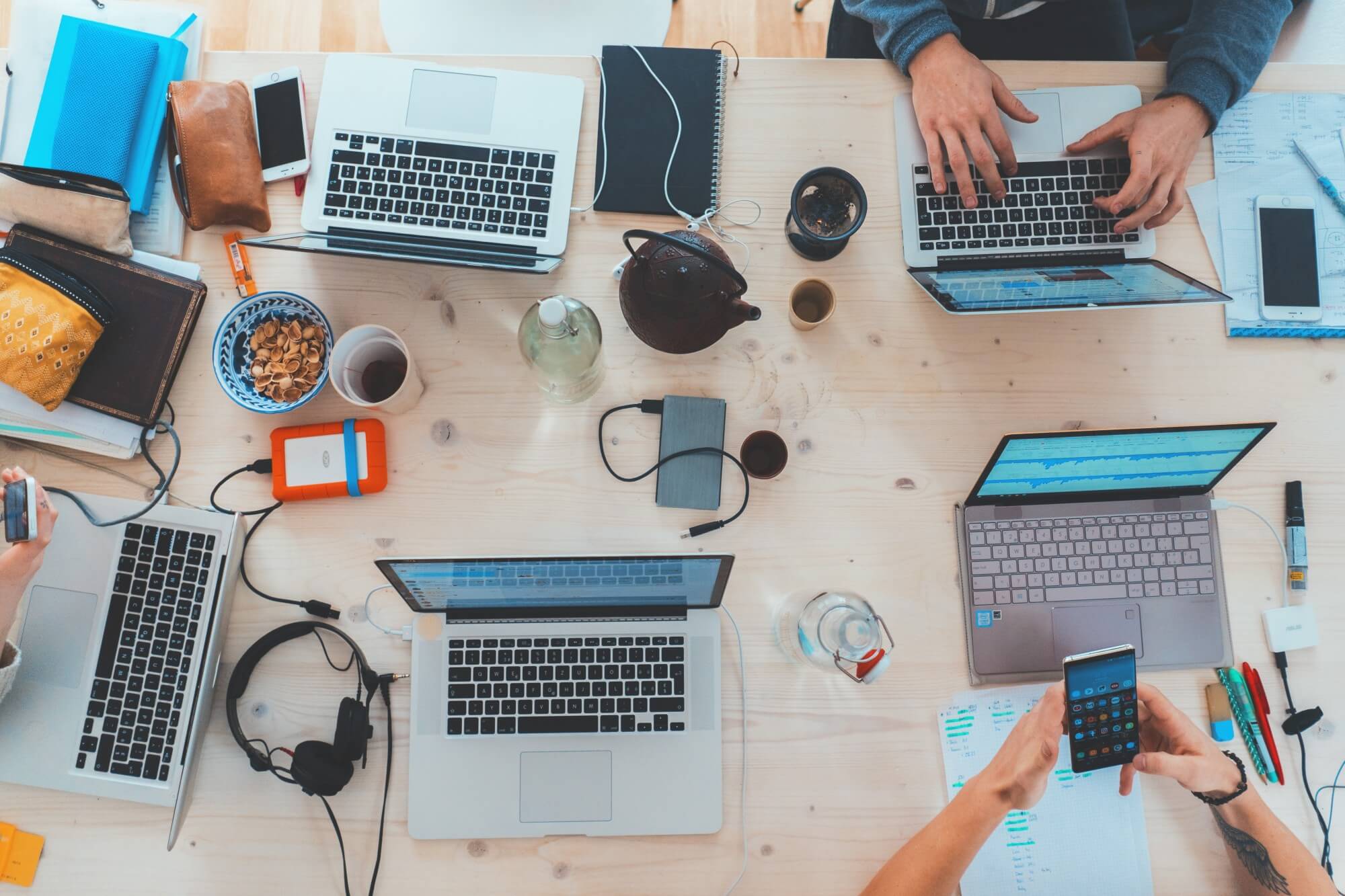 It might sound overwhelming, so let's try to organize it all a bit. There are a few essential things you need to prepare before you embark on the journey to find the perfect software development company for your project.
You need to:
• determine your goals and business objectives (What do you want to create? For whom? Why? etc.);
• establish the scope of the project and its budget (even roughly);
• estimate the time you want the project to be finished within.
With these solid foundations, you can start to look for the right piece to fit your puzzle!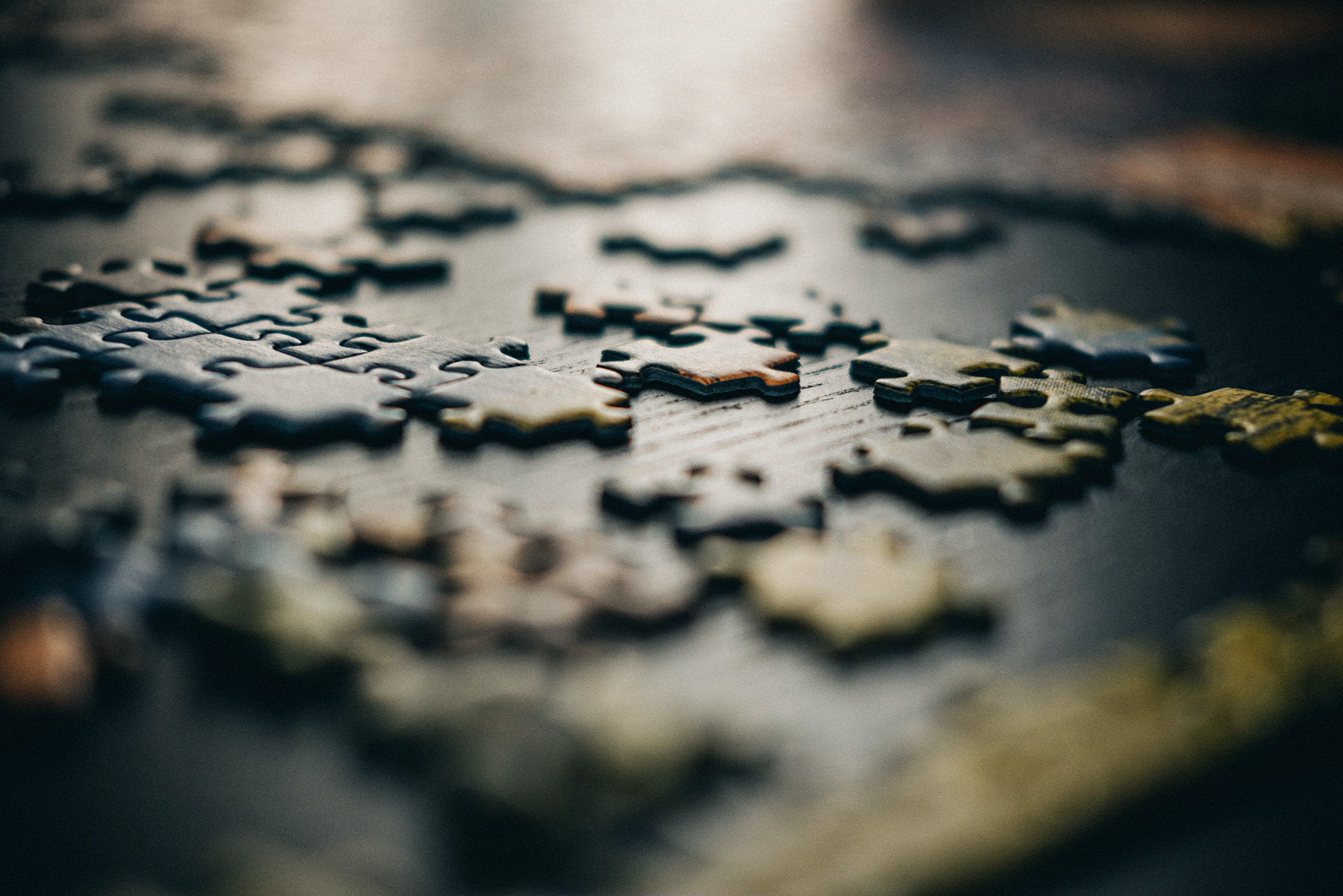 You've probably seen dozens of websites and company presentations and you may even have some types, but you're still not sure which company would match your needs. In this article, we'll give you tips on what you should consider when choosing the right software development company.
But first...
Why should you hire a software development company in the first place? Having enough skills yourself or an in-house development team working for you, it may seem like a bad idea and an unnecessary expense. Yet, there are many advantages of such a decision - and many success-stories can prove it!
It doesn't matter if you're just beginning with your startup or you're already an experienced entrepreneur. Having the technical stuff done by professionals is essential for your project to succeed! You might have a great in-house development team, but sometimes they already have too much work going on. Outsourcing the next project to a software house can be very helpful. It's both time and cost-effective, as the developers can kick off the project quickly and all the employment expenses don't apply to you. You simply pay for the services provided by the software house and you don't have to worry about the equipment the developers need and so on. They work for you as your partner from their desk at the company's office! You get just what you asked for - an expert team working for you and creating a tailor-made solution that matches your business requirements.
It's normal that you might feel unsure if you haven't tried this kind of partnership before. You're about to share your idea with people you didn't even know a moment ago. That's why it's crucial to choose a company you can trust. A reliable and committed team who will also assure confidentiality, if needed. For software development companies, working with NDAs and providing white-label solutions is a standard. You can trust us with your project!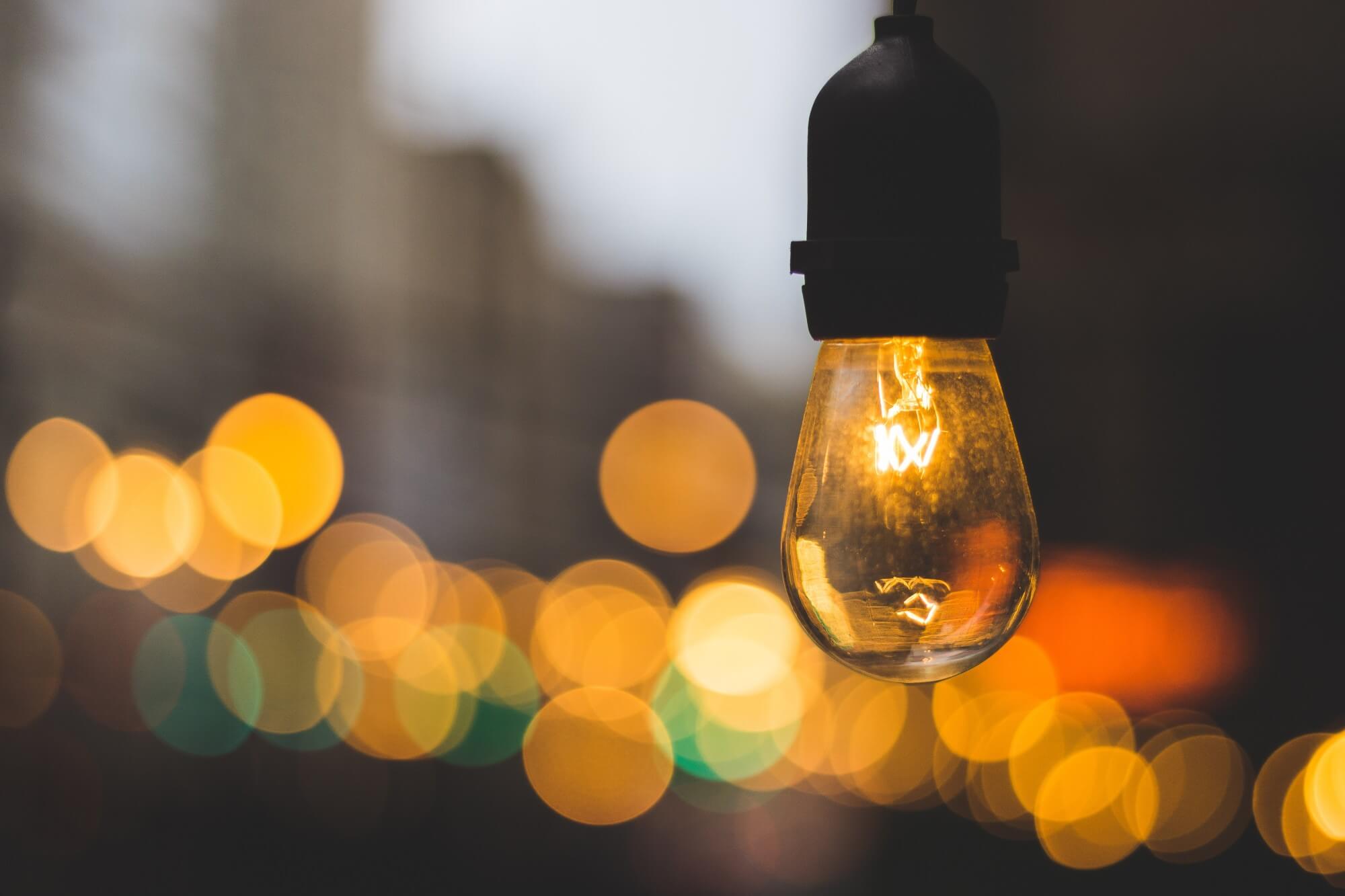 What should you consider before choosing a software development partner?
Do they have the necessary experience?
It's easier to trust someone when you can clearly see their experience. That's why many custom development companies showcase some examples of their previous work. It proves their expertise and helps you get to know what they're capable of. However, sometimes they can't present their most valuable work because of the confidentiality agreement with the client. Same things apply to long-term projects when the client didn't agree to put any details online before a certain stage of development is finished. What you should always bear it in mind before exploring a company's portfolio is that what they share online is often just a small part of their much larger experience. If you have any specific questions, they'll be happy to share more details with you, still respecting the confidentiality standards.
Another thing you can check to verify the company's experience are reviews. There are some special sites that collect valuable reviews directly from the company's clients. Our favorite one is Clutch.co. Clients can describe the cooperation with the given company in details, so you will have first-hand references from someone in a similar position to yours. You can see our reviews here.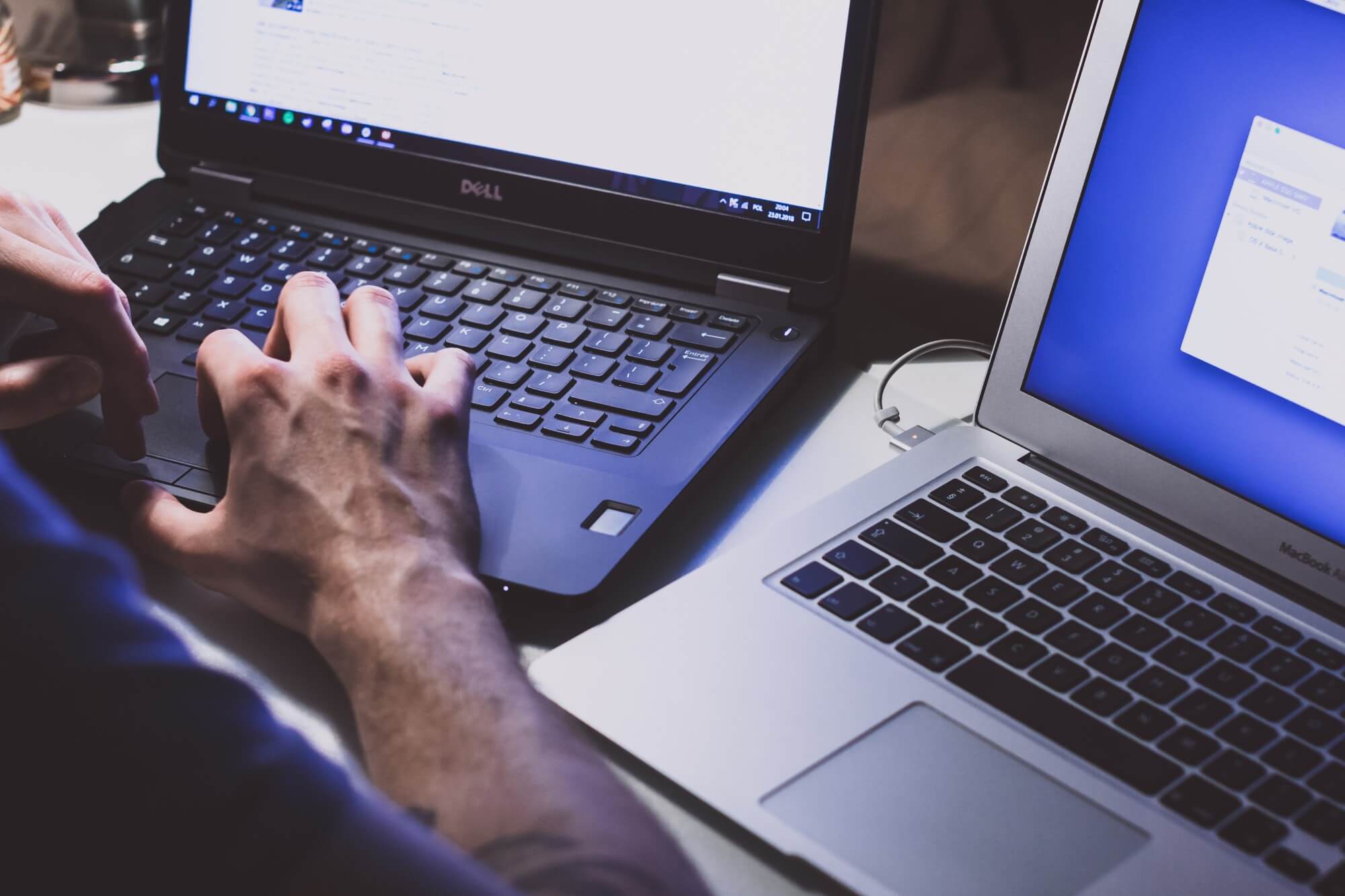 What does the process of software development look like?
Quite a lot of important details lurk behind this general question and they can have great impact on your project. How does the company manage projects? Are they agile? Do they work in scrum? How flexible are they when it comes to custom project management? Established processes and clear guidelines make software development easier and faster. Many software houses write about their processes on the company's blog or feature important information in a special FAQ section.
If what you find there isn't enough, ask them directly. It's crucial to know how your project is going to be handled and what kind of workflow is typical for the company. You can ask about their processes, but also about the team composition, the pricing and what it covers, the possible support after the project is done and any other thing that comes up to your mind. You'll recognize a trustworthy company by its transparent communication and fair answers to your questions. Ask about everything you'd like to know and you'll get all the answers!
What is their technology stack?
If you're tech-savvy, you've probably already chosen the right technology for your project. You can use it to filter the companies and find the ones that have it among their core services. If you have some general ideas but haven't made any decision yet, you can always ask for a technological consultation. That's the first step you should take when you're not familiar with the tech world. You might not know what are the benefits of using ASP.NET or what kind of technology would be the best for your mobile app idea - and that's why you need the right software development partner. We're here to answer all your questions and explain the advantages and disadvantages of each technology. We'll suggest the best solution for your project to be innovative and successful!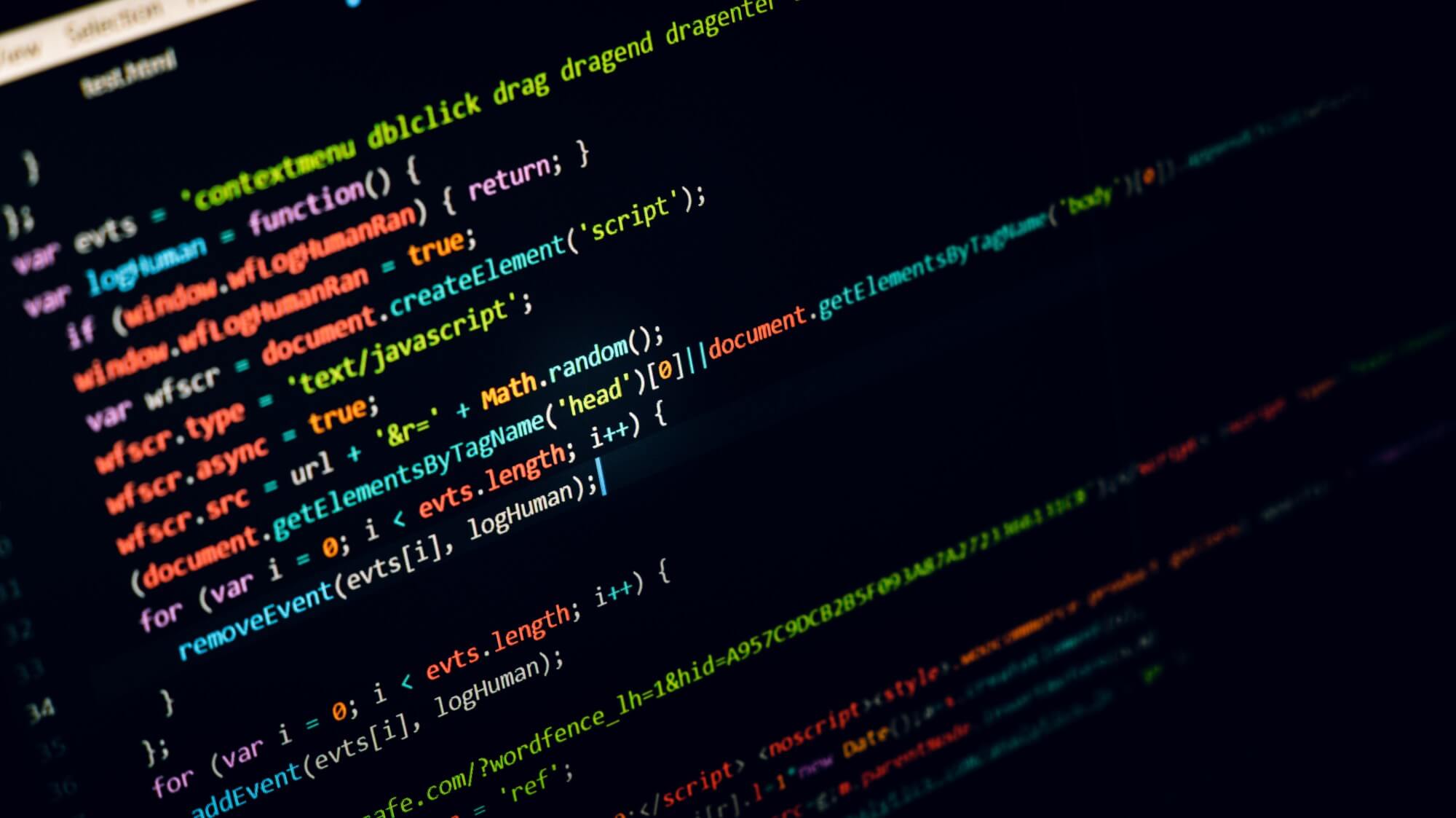 How do they communicate?
The company can have excellent experience and the right tech stack for your project, but as long as they have communication issues, it won't work out. There are many helpful tools we use to keep everyone up to date with the progress of the project, but tools are not enough to ensure good communication. We speak a lot about soft skills nowadays, but do we take it seriously?
When it comes to building a successful digital product, clear communication is absolutely essential. It's about finding the common ground and aiming at understanding one another. It's not about avoiding problems, but about dealing with them in a proper way. It's about being partners, not opponents. It's about asking and answering hundreds of questions in order to make the project successful.
You can get the first impression of the company's communication flow in the way they answer your e-mails and handle calls. You can also follow their blog and social media channels to see more of what you can expect. This way you'll also see a glimpse of the company's culture. If the vibe feels good, you're one step further towards choosing the right partner for your project. It's much easier to work with people you simply get on well with!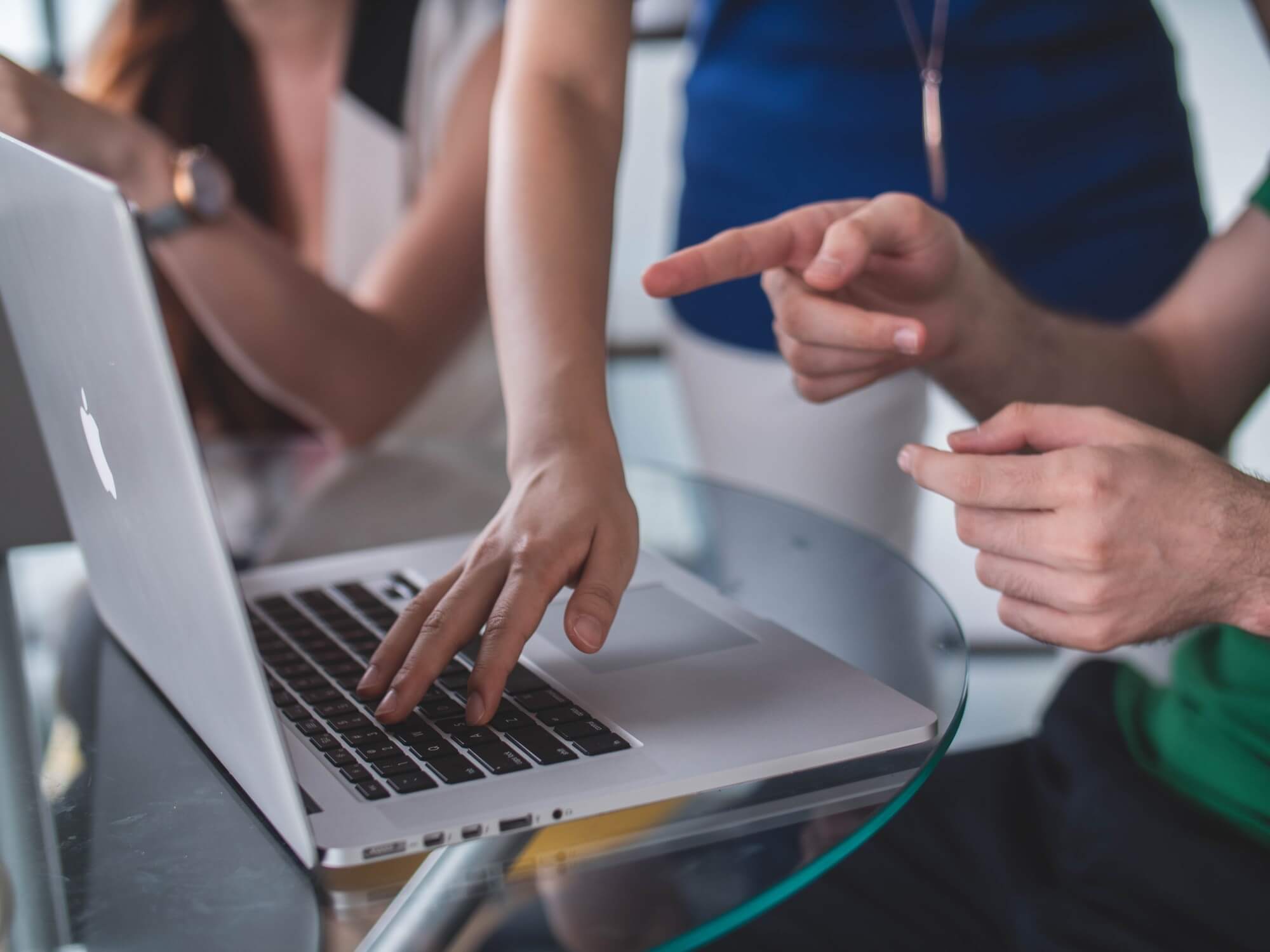 Where are they from and how may it affect your cooperation?
There are two things you need to consider – the distance and the different time zones. If you're looking for a company situated nearby, so you can meet in person frequently, the choice might be easier. But if it doesn't matter to you if you hire developers from your country or even a different continent, you have plenty of great companies to choose from. Note though that not all of them practice such long-distance relationships! Try to find the ones that do and do it successfully. Companies often describe their experience with offshore software development on their blog. We did so as well! You can see how we maintain great long-distance business relationships with our clients from the USA here.
If you have any questions concerning software development services, don't hesitate and contact us! We'll be happy to help you turn your idea into a great digital product.
You may be also interested in:
➤ What makes a successful IT project: key elements
➤ How and where to look for mobile app developers?
➤ How (and where) to find a nearshoring software development partner