If you follow our social media profiles, you've probably already noticed we like to participate in various meetups and conferences. It's one of the best ways to meet fellow nerds, learn something new and contribute to the community. The more people from different backgrounds you know, the more possibilities open. You can share experience with one another, give and get advice and sometimes even start a project together.
There are many great meetups for IT community in Wrocław - both for experienced professionals and beginners. This time, we had a chance support and participate in the International Women's Day Meetup organized by Women Techmakers Wrocław and GDG Wrocław. Even though it's already been quite some time since we celebrated the International Women's Day, the organizers wanted to focus on the role of female professionals in IT and encourage girls to pursue a career in technology. And not only girls! The event was open to everyone interested in beginning a career in IT.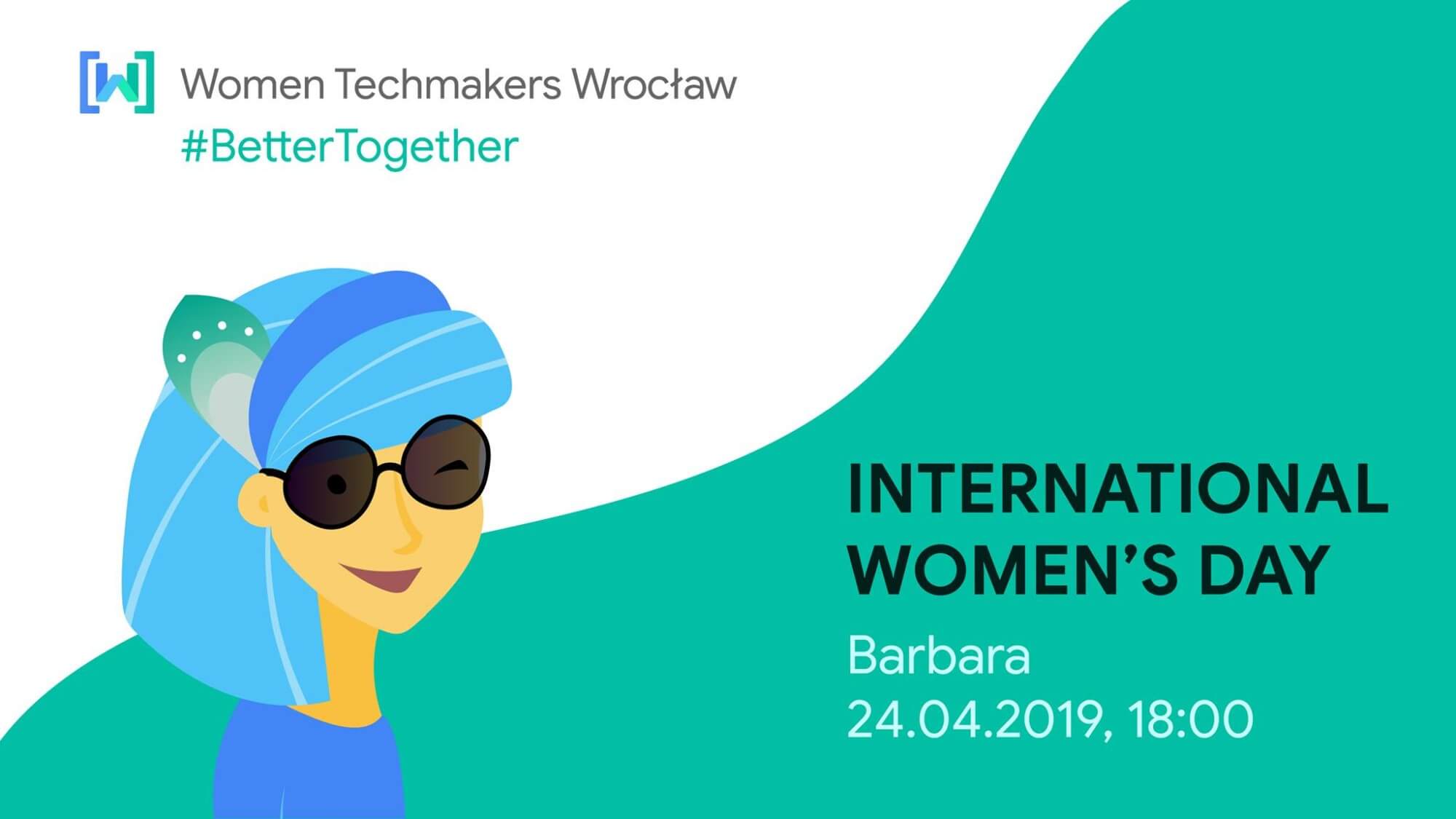 The main topic of the meetup was how to begin your journey in the tech world. There were 5 lecturers - IT professionals of different roles who shared their stories:
• Tetiana Drozdenko – a Project Manager
• Marcin Jurków – a HR Manager at Software Brothers
• Aleksandra Majchrzak – an Android Developer at Angry Nerds (yay, that's our girl!)
• Arnika Hryszko – a Software Tester/QA
• Paweł Szymankiewicz – a Product Designer at Netguru
After their lightning talks, there was an open Q&A session and of course an afterparty!
We would like to give you a brief account of the meetup, as we found it very inspiring for everyone who considers going tech.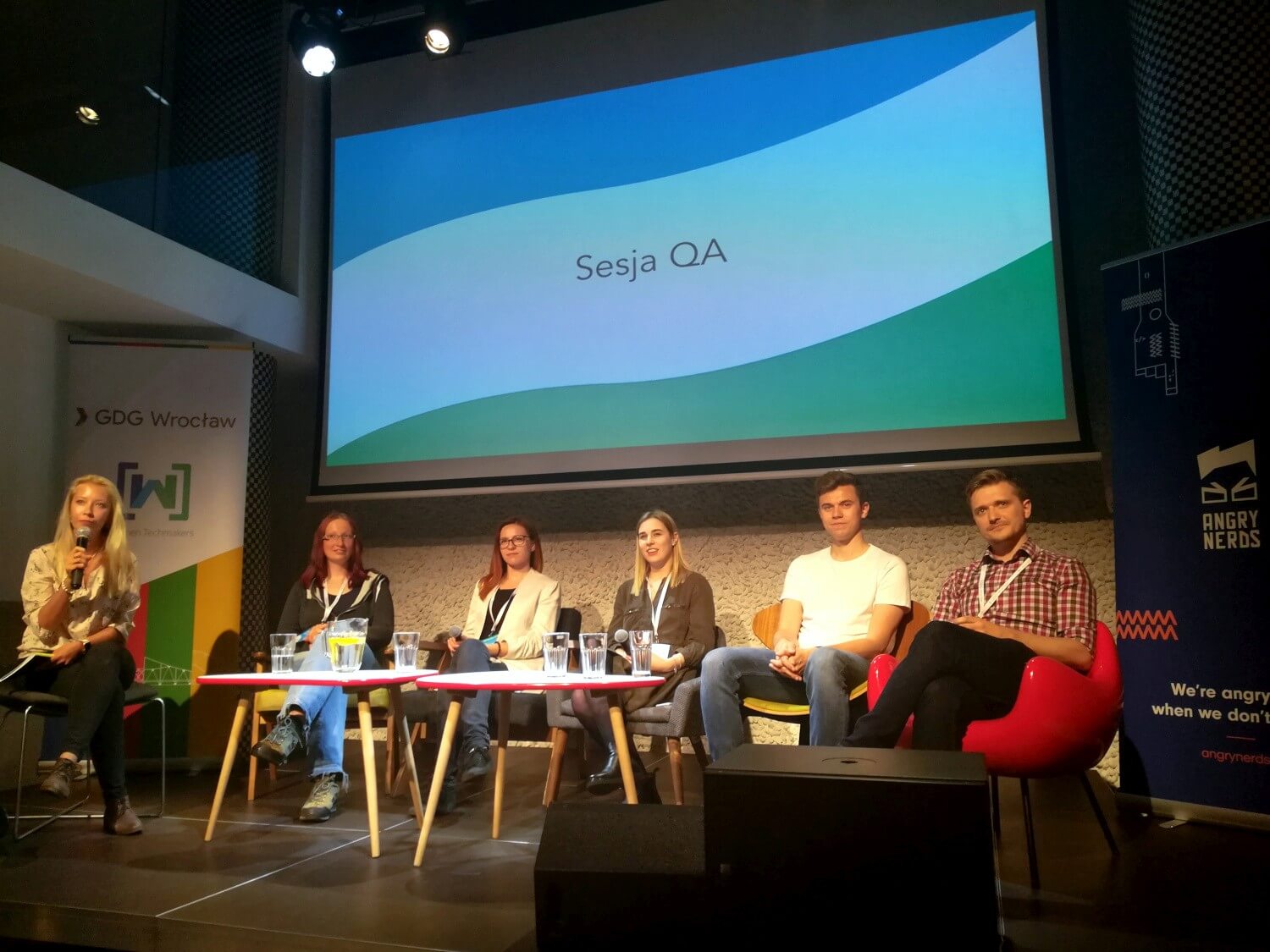 Tetiana talked about turning ideas into products from the Project Manager's point of view. She presented the first stage of creating a digital product, a "pre-MVP" phase, as she called it. It consists of the first contact and getting a rough vision of the product, refining the idea through workshops with the client and organizing all the details: requirements, estimations, deadlines, team composition, budget. Tetiana also presented an example of a roadmap for a project and how to design a sprint. All these preparations lay important foundations for the next steps of product development. Through Tetiana's presentation, we could get an insight into her everyday work and learn more about the responsibilities of a Project Manager.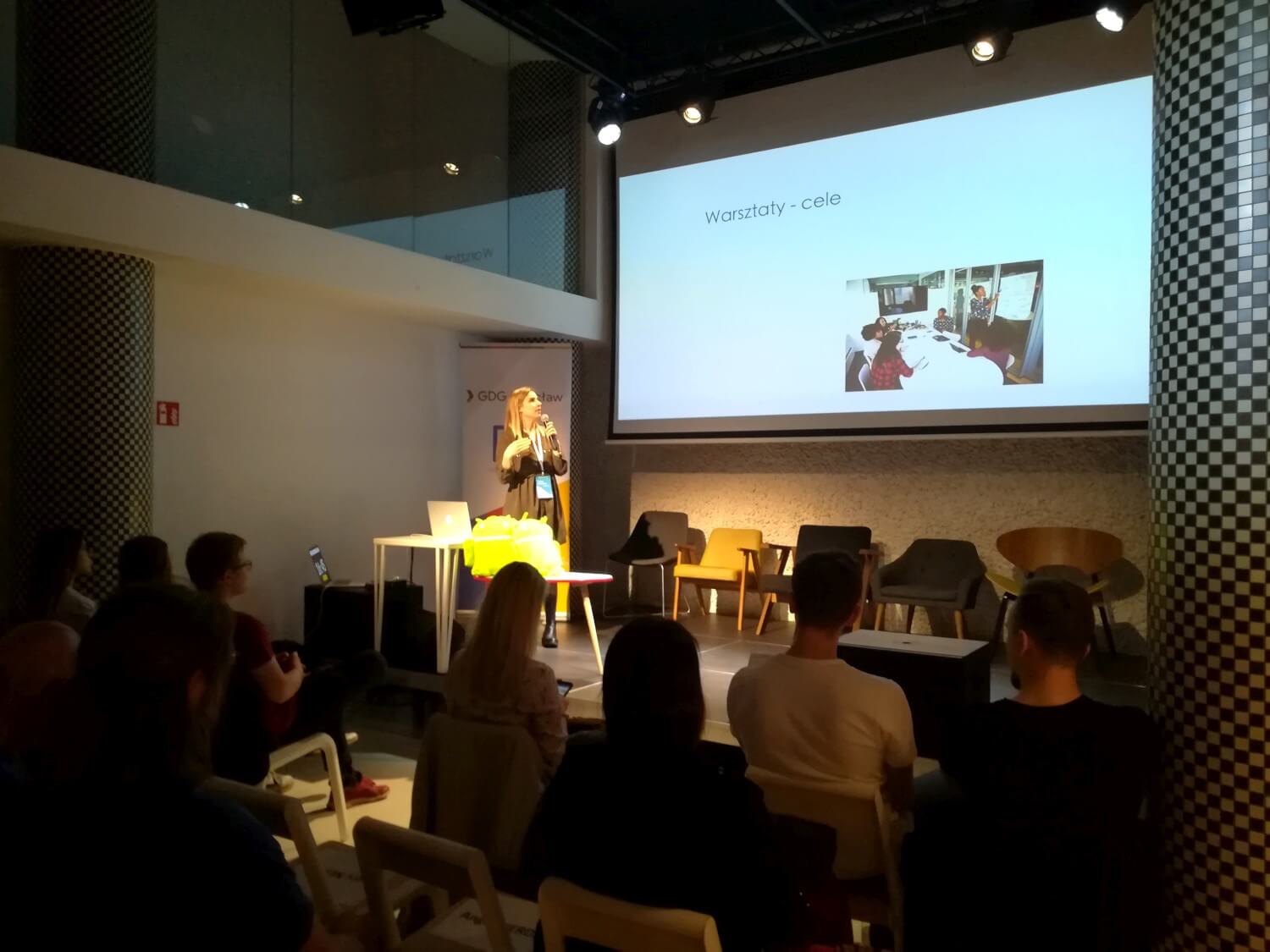 The second guest, Marcin, debunked some myths about working in HR. With real-life anecdotes (both funny and serious) he showed how unpredictable, yet rewarding his job is. His specialty is soft HR, which is about managing the company's identity and employer branding, recruitment and onboarding processes, solving conflicts and many more. Marcin was open about the disadvantages of working in HR. If you like to get instant results of your actions and you're not good at handling difficult, sometimes very emotional situations, this might not be the right career path for you. But if you enjoy having real influence on how your company works and you simply like people, give it a go!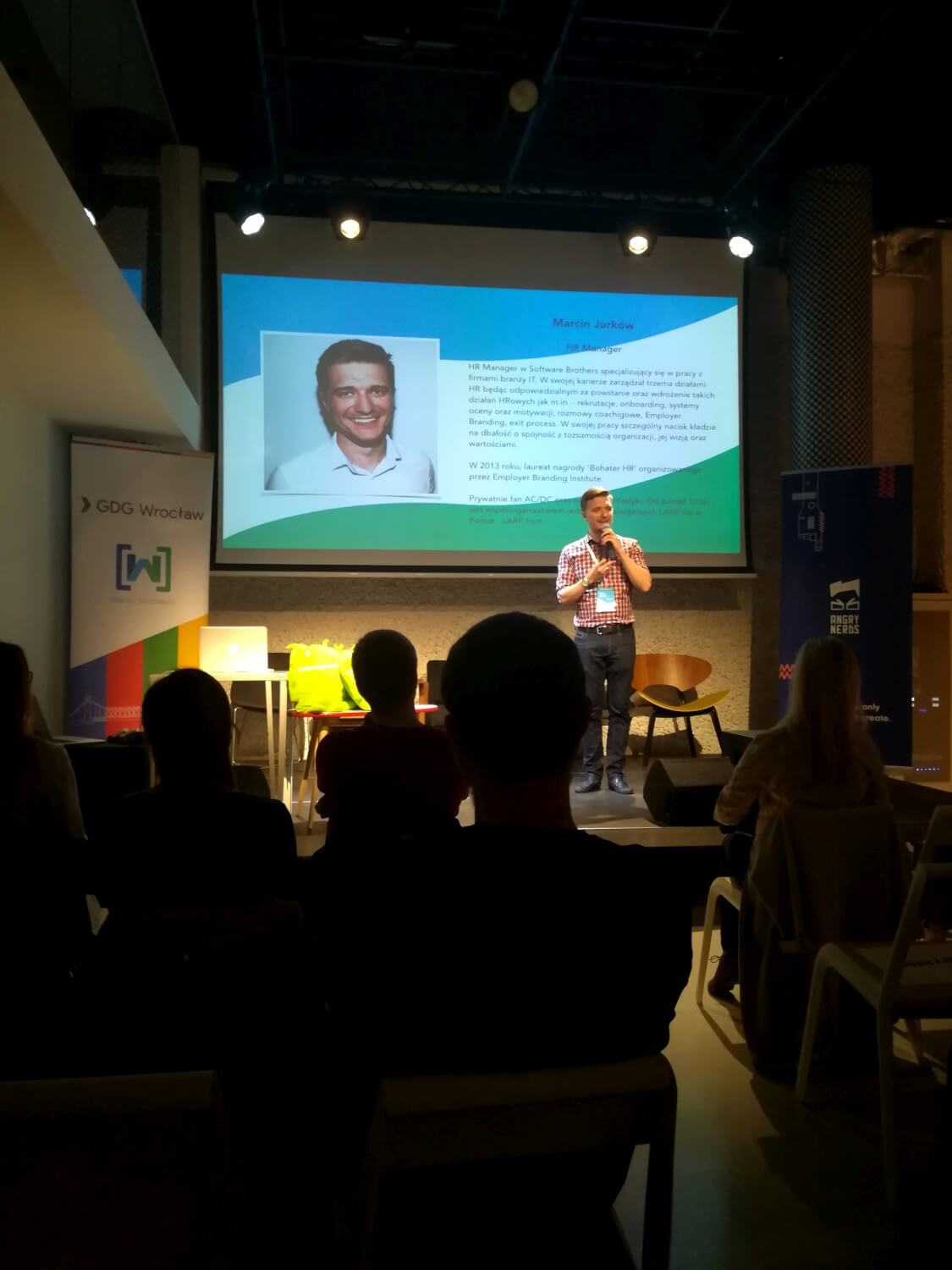 The next participant was Aleksandra, our talented Android Developer. We already published an interview with Ola about her journey as a software developer. Ola is an inspiring person who's been involved in local communities for many years. She's also a mentor in Tech Leaders programme and loves to share her knowledge and experience. In her presentation, she talked about things she wished someone had told her earlier – before starting her professional career. She advised everyone to explore different career possibilities, get to know your value, embrace that you will never know everything, always stay curious, try, try, try again – and simply be courageous! Ola said that even though it might sound cliche, the greatest things in her life happened when she did something she feared. As the saying goes, "if it scares you, it might be a good thing to try"!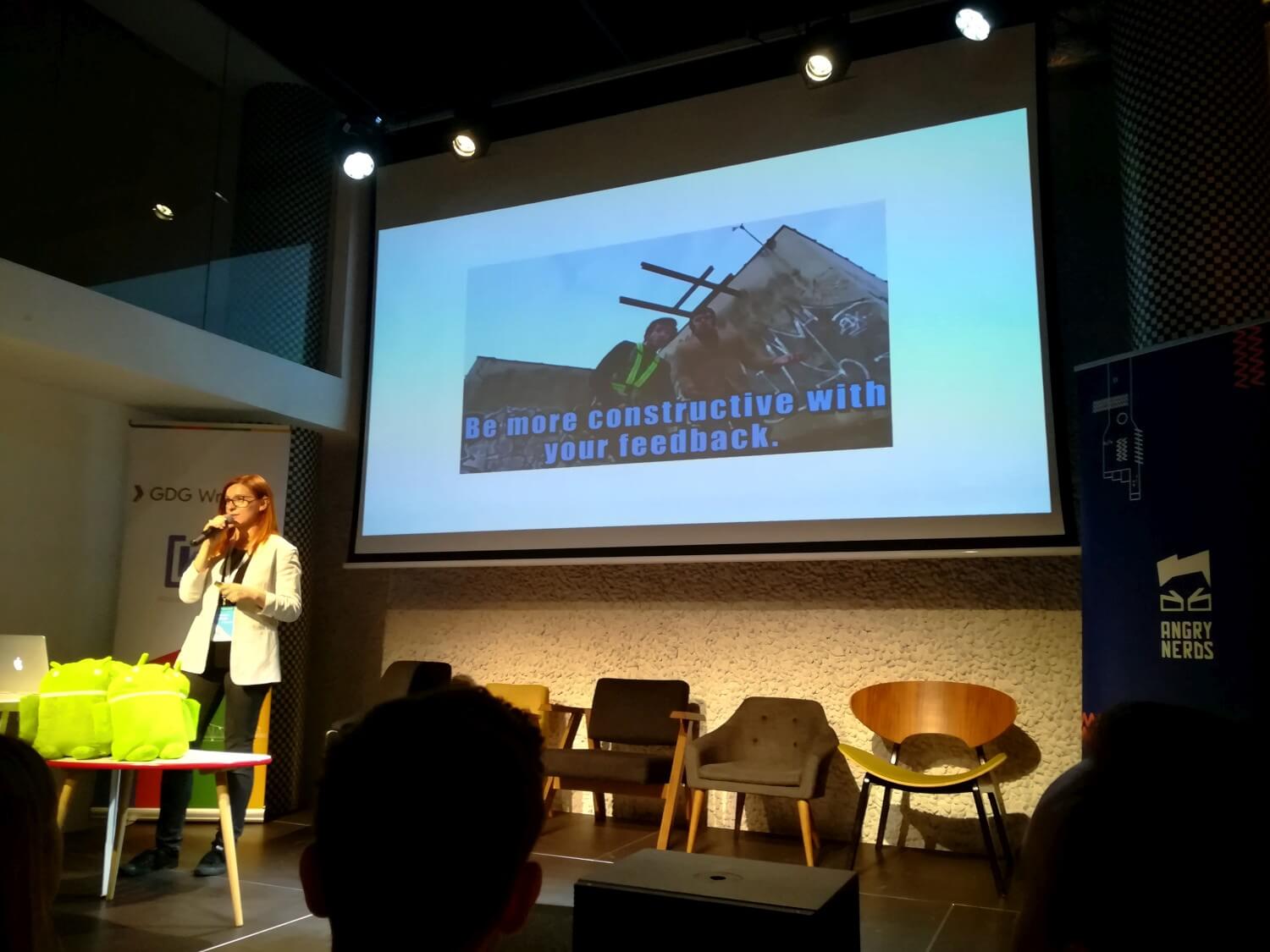 Arnika is an experienced software tester who is also a mentor and a trainer. She didn't plan to become a software tester, she simply enjoyed mathematics and technology, so she pursued studies in this field. She got interested in testing as a vital part of software development. She pointed out that sometimes people don't realize what are the true responsibilities of a tester and why it's important to have one (or more!) in the team. Some also think that testing is easy and it's a simple way to get into the IT world. However, when you really get into testing, you see that it's not like that at all. It's a complex and indispensable part of successful software development. Arnika also talked about the amazing community of testers. There are many online groups, fantastic meetups and conferences. It all sounded like testers are really the most helpful folks in the tech world!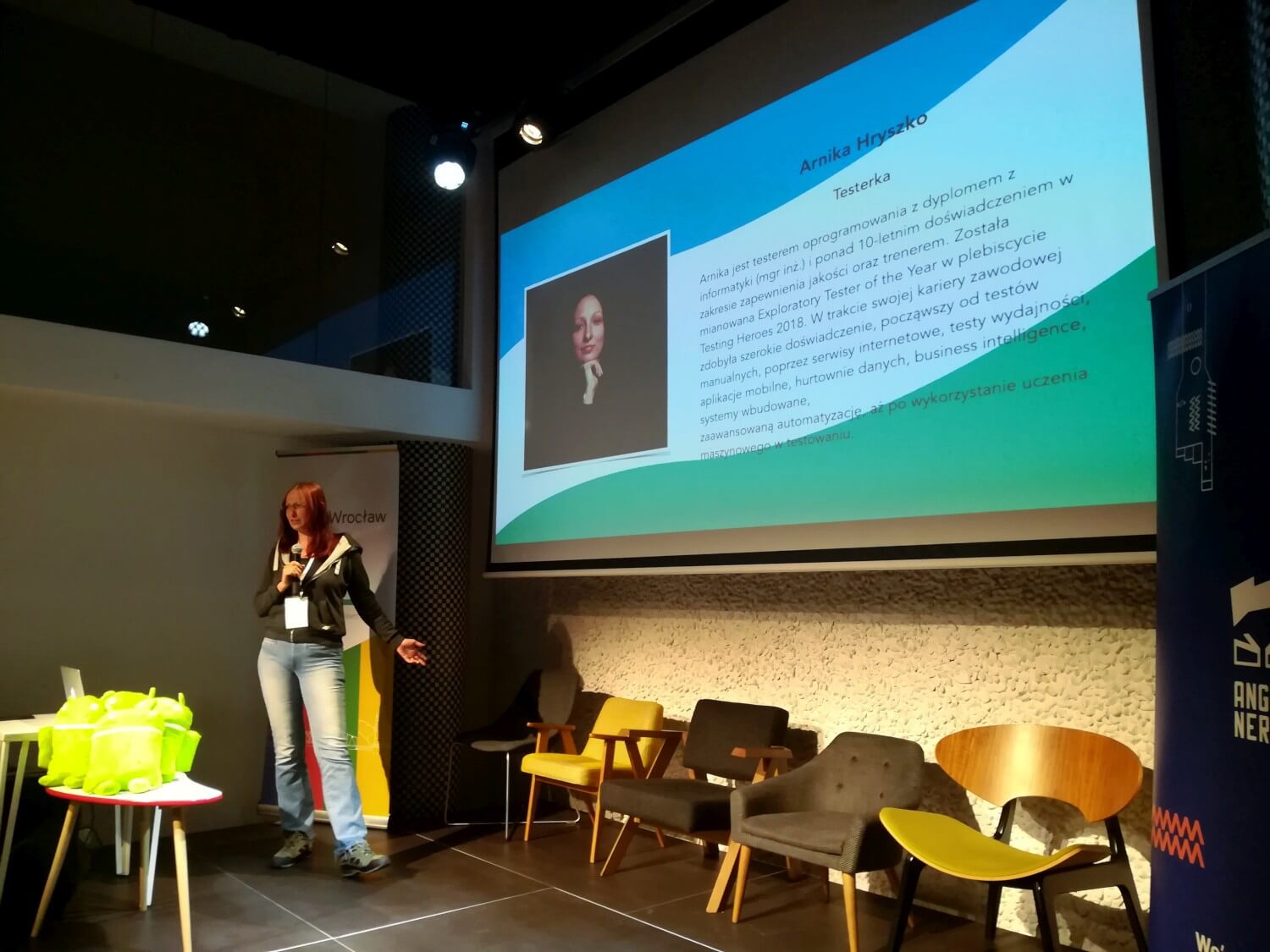 Paweł's story showed us again that even if you don't have your future figured out yet, just try various things you enjoy and you'll find the right career path. Or sometimes the path will find you! He didn't have any particular inclination for drawing in childhood, he liked playing computer games and creating websites in HTML. As a teenager, Paweł hosted the most popular Polish website about The Sims game series. In a few years, this hobby resulted in an amazing cooperation with Electronic Arts. On the way, Paweł developed his creative skills, out of sheer curiosity – and because he enjoyed it! Without enough experience and a rich portfolio, he applied to his dream companies... and got hired! What's his secret? Every time he clearly explained why he's the right person for the job, how he will learn all that's needed and what value he will bring to the company. That was also his main advice for the participants of the meetup. Don't be scared and apply for a job you want! Work hard and practice, practice, practice. Copy existing products and improve them, learn how to explain your design choices, show your creative process and find your style. It takes time and perseverance, but it's worth it!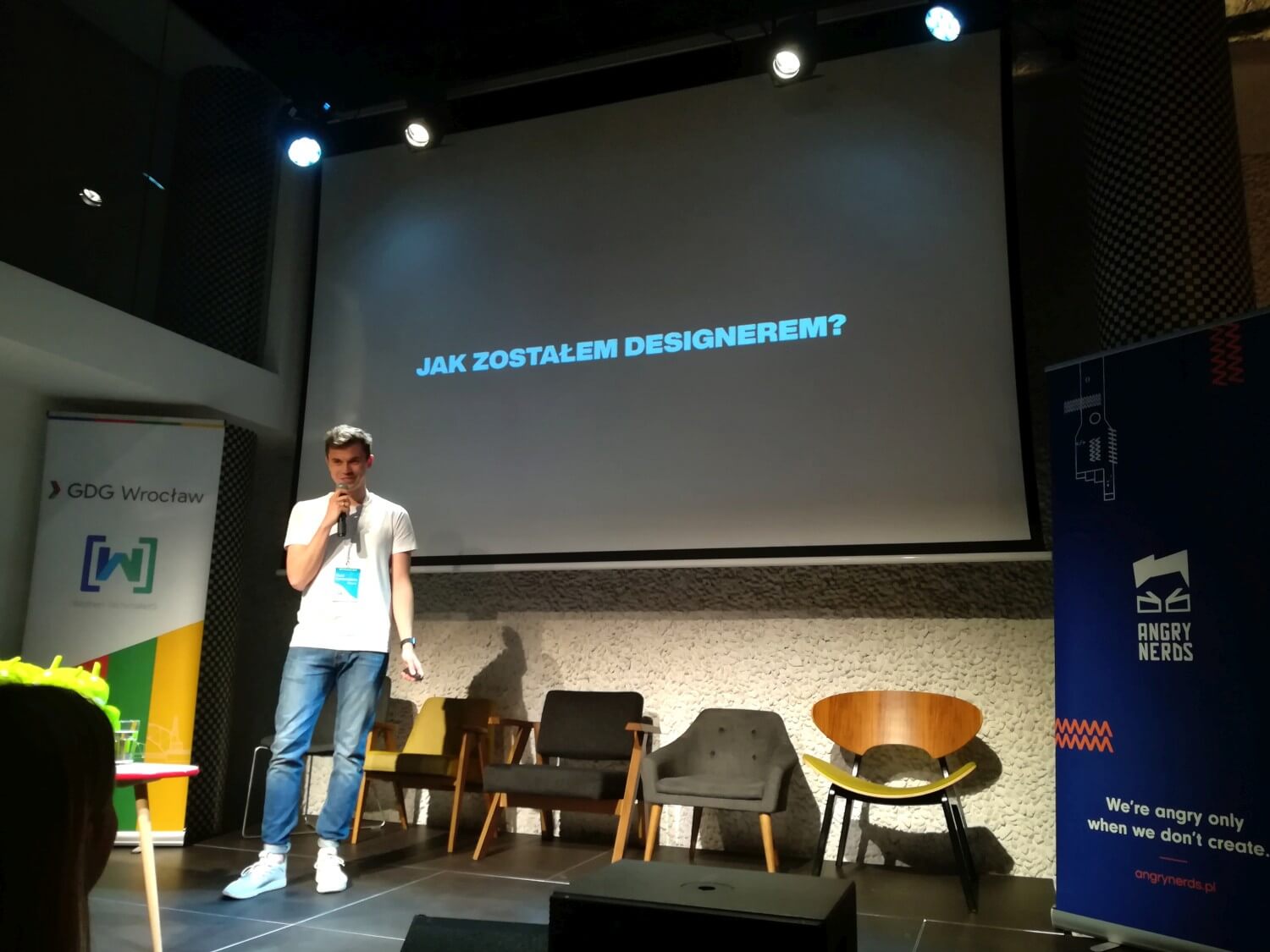 The entire meeting was a great opportunity to get first-hand information about different types of jobs in IT and listen to real-life stories, without all the banalities and embellishments. The atmosphere was great and we hope the participants enjoyed the meetup as much as we did!